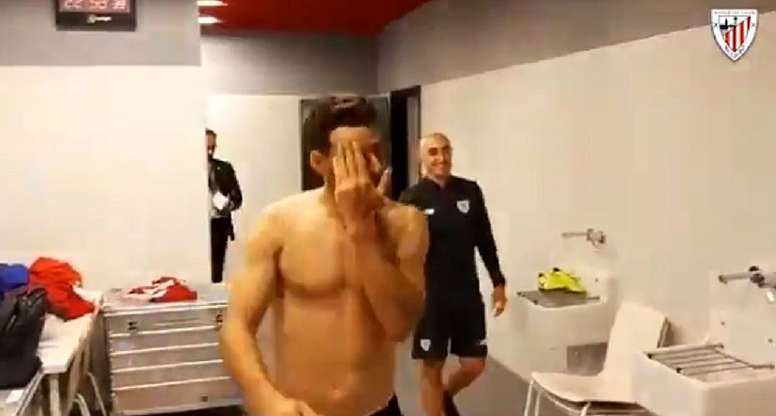 Aduriz received like a hero in the dressing room
Aduriz was the star of the show against Barcelona because he scored an absolutely fantastic goal with his first touch of the ball. The striker is close to retiring and he made clear that he would still do everything he possibly could to help the Basques.
And that is what he did. His goal was so good that the whole team, his family and friends waited for him to applaud after falling silent at first.
Aduriz went one by one to appreciate the signs of affection after one of the most important goals for him at the back of his career.
August 17, 2019