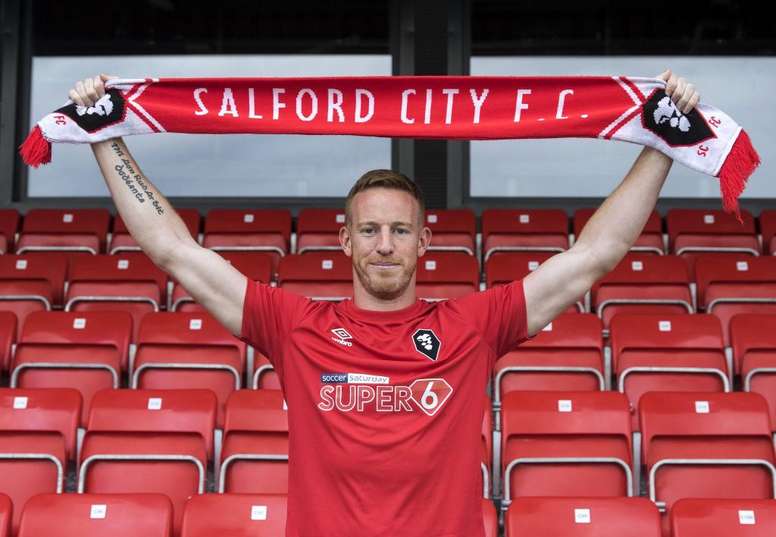 Adam Rooney: 'Leaving Aberdeen was not for the money'
After joining the fifth-tier club in July, Adam Rooney's move to Salford City was questioned by the media. It has also been suggested that this move has signalled a lack of respect for Scottish football. The Irish forward left the Scottish Premiership runners-up for an undisclosed fee, although it is reported that Rooney will earn £4,000 a week in Salford.
He has responded to 'BBC Scotland', claiming "I've obviously got a decent deal for myself and my family but this was an opportunity that really intrigued me
"I had four-and-a-half great years at Aberdeen and I loved my time there but I just felt it was possibly the right time to move on.
"I think it's a load of nonsense to say my move has meant a decline in Scottish football"