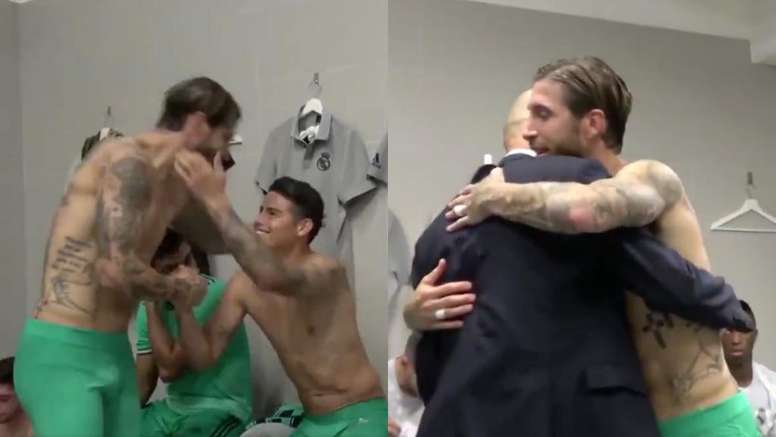 "400 wins, let's see who stops me"
The CB from Seville was all smiles as the final whistle went, and it wasn't for nothing. He had just recorded his 400th win for 'Los Blancos', something that almost no one has achieved throughout their career.
As well as showing off a commemorative shirt, Sergio Ramos enjoyed the occasion with his teammates in the changing room. He was shaking hands with them all and hugging them.
In addition to taking photos with many of them, he left a blunt phrase. Done in a relaxed and trusting, but meaningful context: "400 wins, let's see who stops me..."
Pure irony that he did it in the stadium where he continues to have many fans, despite him asking for forgiveness to those who felt offended the day after the left the club.
23 September 2019