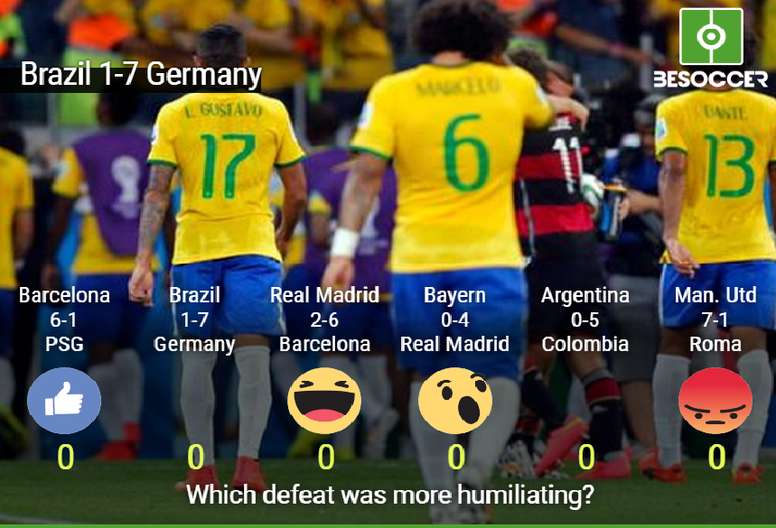 Which defeat was more humiliating?
Today, at 'BeSoccer' we want to know your opinion on some shocking defeats. We want you to tell us which defeat was more humiliating for the losing side.
From Barcelona's great comeback in this year's Champions League, to Germany's thrashing of Brazil on their own turf, and in the World Cup Semi-finals. There have been some high-scoring games that the losers will never forget.
Some come from deadly rivalries, like Argentina 0-5 Colombia or Real Madrid 2-6 Barcelona, while others happen in the advanced stages of high-level competitions, like Bayern 0-4 Real Madrid or Manchester United 7-1 Roma.
Now it is your turn. Give us your opinion and vote on our Facebook page!