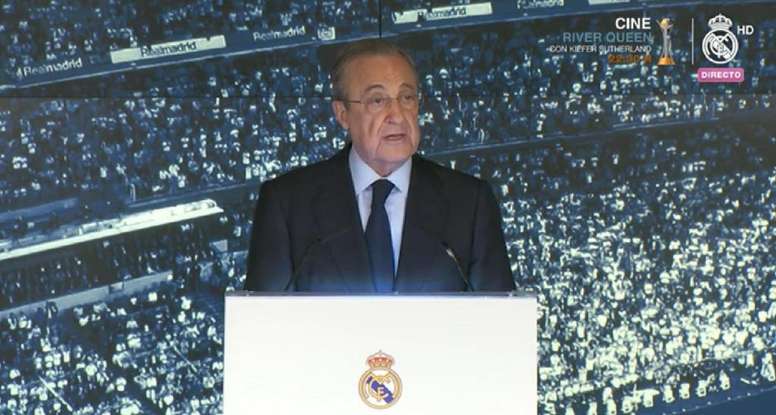 'You showed loyalty to Madrid after we asked you return five days ago'
Perez made his comments during a press conference held at the Bernabeu after it was confirmed that Zidane would replace Santiago Solari as Madrid manager.
"The Madridistas have lived together through one of the most brilliant stages of our 117 year history, one of the brightest stages. We have enjoyed more than 1000 days as European Champions, same for the basketball. This had never happened before. We know that this has been a tough time, we understand the pain that the fans have gone through but we made it clear that the players have delivered triumphs, victories and unforgettable titles. Four Champions League titles in five years is almost unrepeatable."
The president also thanked Solari for his work. "We thank Solari for his loyalty. Solari loves this club and he tried his best until the end. We hope he continues in the club. We have not reached the collective level we wanted, we want to recover the competitiveness that has characterised us over recent years", he said.
He then turned to directly to Zidane, the club's new manager: "Your passion for Madrid means you have returned to us, and again you assume the responsibility of managing this team. When we offered you the opporunity to return home five days ago, you showed that loyalty, you represent the Madridista spirit. With you, we will continue to win titles that marked the hegemony of both European and world football".
"I won't forget the day we signed you. For us, the best manager in the world has returned again to Madrid. We are proud you are with us. You represent the club's greatness. It's a huge challenge, thank you for you loyalty."