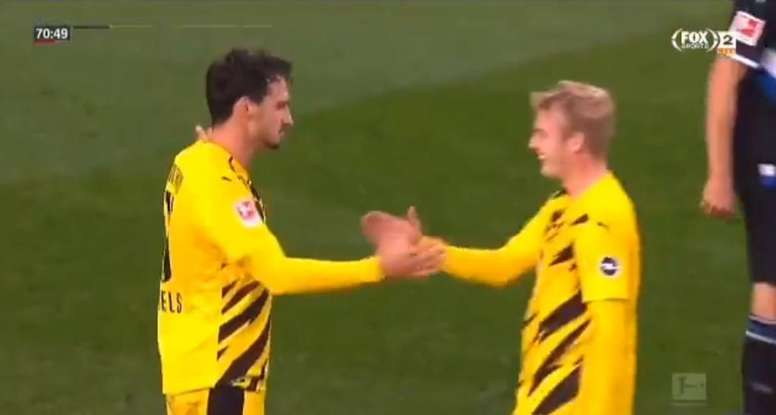 With Haaland missing, Hummels scores first brace in 10 years
A centre-back with the soul of a scorer. That is what Mats Hummels became, who made the most of Erling Haaland's absence to become the Borussia Dortmund scorer.
Against Arminia Bielefeld, the CB consecrated himself as the goalscorer of the German side. They were both in strategic moves against the passivity of the defence of the newly promoted Bundesliga side.
In the first one, just after the second half started, Hummels scored at the back post with his leg after the defence never cleared it.
Hummels then scored the second for Dortmund. Again in a strategic passage of play, on this occasion after touching back and forth, it ended up in a cross from Reus to make it 2-0 and he scored his second brace for Borussia Dortmund, the first in 10 years.