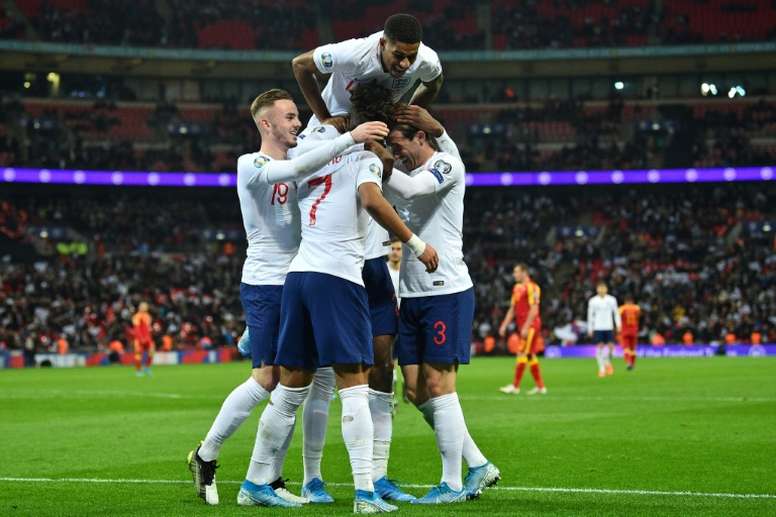 Will England look any different at Euro 2021?
From a purely footballing standpoint, this move has the ability to change things for a number of countries that are taking part, but how will the delay affect England and how will they look at Euro 2021?
A Fit Harry Kane?
The Euro 2020 build up for England was overshadowed by the injury to Harry Kane. He would more than likely have been fit to play this summer, but would have gone into the tournament on the back of a long period of time off, and with few games under his belt. Assuming he stays fit, in 2021 he will arrive in better health.
England's chances of winning the championship revolve around Kane. He needs to find the back of the net, and natural goal scorers away from him are not easy to find either in or out of the current England setup.
With a fit Harry Kane leading the line, plenty of people would be backing England with confidence to do well in the competition. Sites like Max Free Bets have loads of betting offers for new players who are looking to bet at football's big events.
New Players Emerging for the Starting Eleven?
With another year impressing in the Premier League, does goalkeeper Dean Henderson become England's number one? He's not the only one in with a chance of grabbing a place either.
Can Chelsea's Mason Mount continue to impress and force his way into the squad by playing well next season? Will Phil Foden get more opportunities at Manchester City if their European ban prevents them from signing as many star names in the future.
There are also younger players such as Manchester United's Mason Greenwood and Arsenal's Joe Willock who could improve dramatically for another year of experience, making their case to be in the squad.
England have a group of players ready to play this year and would have performed with credit had the tournament gone ahead. However, when you look at what is currently on the conveyor belt and nearing being ready to be an England starter, perhaps a delay for one year isn't the worst thing to happen to England's chances of winning.