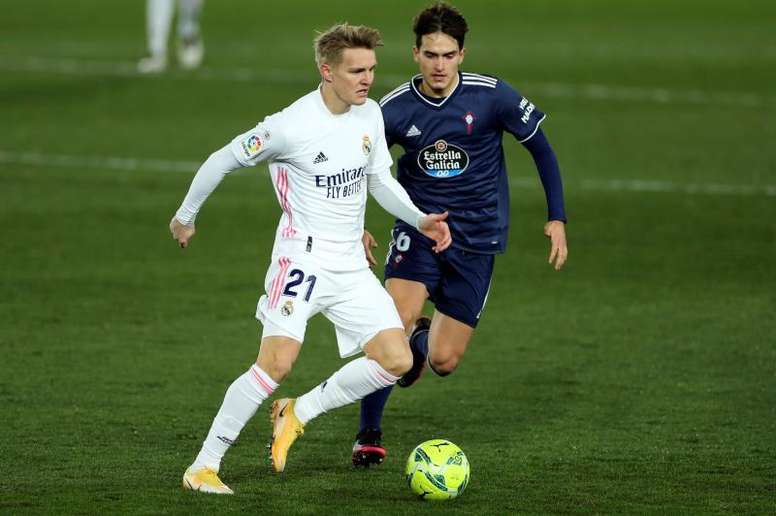 Why does Odegaard want to leave Real Madrid?
After getting knocked out of the Spanish Super Cup by Athletic Bilbao, Real Madrid have got all their focus on the Copa del Rey tie with Alcoyano.
Zidane decided to leave Odegaard in the Spanish capital among other footballers. The Norwegian, seeing that he was once again left out of the list, is very clear he wants to depart.
That said, the midfielder is interested in a loan move and Real Sociedad are keeping a close eye on the player. It is worth remembering that he shone at the Basque side last season.
'EFE' says that Madrid are surprised by Odegaard's request. What has led the footballer to make this decision? 'AS' runs through them.
The first is a lack of minutes. The Norwegian has played 368 so far, which makes him the 19th most used in the squad. He has had several injuries and his last appearance was against Celta Vigo when he played just five minutes.
The second reason is Real Madrid's change in plan. Zidane asked for Odegaard to return after excellling at Sociedad, but the player has not been given the major role he was promised initially.
Lastly, the newspaper claims that Odegaard has unfinished business at Real Sociedad after helping them qualify for the Europa League and make the Copa del Rey final. He wants to go back to San Sebastian at all costs.