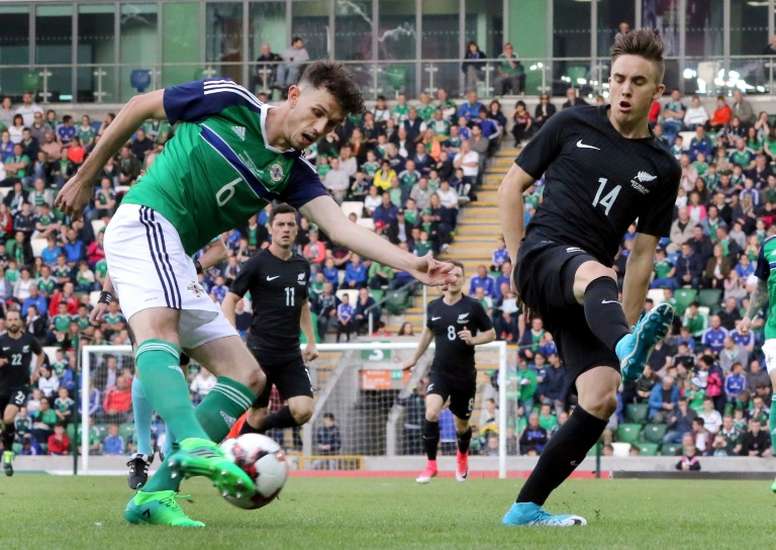 Why Are There No Gambling Sponsors in New Zealand Football?
Gambling companies would sponsor football clubs while the clubs provide them with a big advertising stage. In turn, gambling companies, such as Spin casino, would use
this increased brand awareness to attract and retain customers through specific offers. For instance, from time to time, Spin casino will offer no deposit bonuses to new players.
Contrary to the trend, however, New Zealand Football doesn't have gambling sponsors. This comes in spite of it being a well-recognised football league. Read on to learn how gambling sponsors have built their way into the football world, and why New Zealand hasn't embraced them well yet:

How Gambling Companies Work in the Football Industry
Gambling sponsors are typically looking for ways to promote their brands. If more people can see or hear about their business, then they can successfully recruit and retain more customers. Some of their promotion methods also help them promote their services in markets that do not allow betting advertising. For instance, China, which has a strong policy against such adverts, could still have its citizens consume these ads by watching foreign games. Companies can promote themselves through:
1. Team Sponsorships
In the premier league, more than half of the 20 clubs have gambling sponsors. On the other hand, 17 out of the 24 teams in the Championship are sponsored too. Companies look for ways to display their logo. While some will do so through shirts, others will use the entire stands. In some cases, betting companies might sponsor entire stadiums. This promises them continuous advertising every time a sponsored team is playing or whenever the camera lands on the face of a sponsored stadium.
1. Advertising
The gambling industry gets a lot of leads from sports advertising. During commercial breaks for football matches, companies can display brand ads, urging customers to bet. In other cases, they are also known to continuously display their logos all over advertising platforms within the stadiums. However, this form of advertising has recently received some backlash, resulting in a whistle to whistle advertising ban across multiple football leagues.
1. Matchday Programs
Club programs haven't escaped from the branding initiatives of gambling companies. Some companies choose to sponsor such programs. For instance, they can sponsor club competitions to ensure the players will see their brand logos as they compete.
1. Wi-Fi Offerings
In other cases, betting companies use overt ways to increase brand awareness by using the Wi-Fi offered in the stadiums. While offering to strengthen the Wi-Fi connectivity, some have been known to restrict access to betting competitors for anyone using the Wi-Fi. This has been a huge boost for most companies- especially considering that gamblers know that in-game betting during live games increases their odds of winning. Some companies also choose to offer no deposit bonuses to further incentivise players.
1. Airing Football Games
Recently, the FA made a deal with IMG, which allowed it to sell game footage to gambling companies. In return, these gambling companies would then broadcast the footage on their sites. Some companies might require people to make deposits or place a bet to gain access to this footage.

Why New Zealand is Lagging Behind
Looking for betting sponsors is good for the league as well as the individual New Zealand clubs. In fact, the revenue boosts the league could have earned could easily have helped prop the league during the COVID 19 pandemic. However, the league has had to write to FIFA for help during this tough time. The issue is that New Zealand football might be less attractive to betting companies. Since they are typically looking to sponsor teams and leagues with high revenues, New Zealand Football falls a little bit short. The future is still bright for the league once the revenue levels change. Alternatively, teams and the league could look for other ways to make New Zealand Football more attractive to sponsors.
The relationship between betting companies and the football world is mutually beneficial. As long as more companies can continue supporting responsible gambling, all parties win.
Betting companies get advertised, leagues receive added revenue, and fans can try their luck while betting for games.