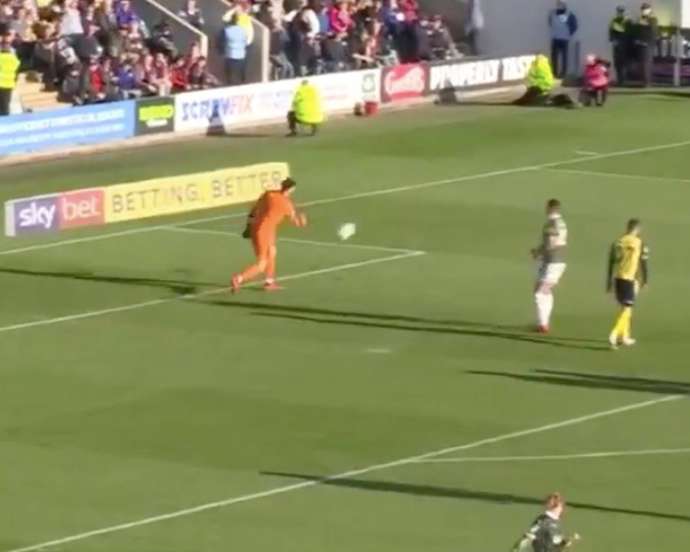 What fair play? Player scores while goalkeeper was off injured
Plymouth's goalkeeper Matt Macey was trying to recieve treatment after a an injury, and with the ball in his hands, he attempted to roll it out of play to stop the game.
But in outreagous fashion, Scunthorpe's Josh Morris ran over to keep the ball in play and then chipped it over Macey into the back of the net.
To make it a worse, the draw ended up relegating both sides, and Plymouth was undersandably furious, calling it "the most unsporting goal in Home Park history" before adding "unbelievable, just unbelievable".
Ten minutes later, Plymouth went 3-2 up but they were still in the relegation zone as it stood.
Meanwhile, Sunderland's equaliser at Southend saw the Pilgrims momentarily rise to 20th, two points out of the relegation zone. However, Southend scored a late, late winner to relegate both Plymouth and Scunthorpe.
English clubs are starting to get a bad reputation, as it's the second time this type of ocurrence happens in the past few weeks, with Bielsa's Leeds united scoring a goal in similar fashion.
May 4, 2019