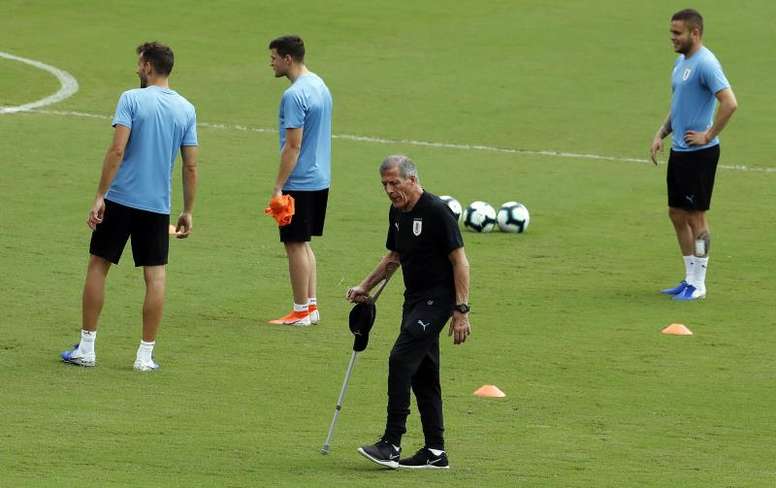 "We were sent photos of missiles", Uruguay's concerns over Tel Aviv
Around 29,000 supporters snapped up the tickets for the Argentina-Uruguay match at Bloomfield Stadium in no time. However, the escalation of violence in Gaza in recent days put the game in serious doubt.
Oscar Tabarez, the Uruguay coach, talked about not playing the fixture unless their security was guaranteed. He once again spoke about the issue prior to Monday's game with Argentina (20:15 CET).
"The footballers were very worried, just like me and the coaching staff. We were sent images of missiles which were exploding in the air and we have not experienced that before," Tabarez said. "This match has got a lot of meaning, it is to do with our origins," the Uruguay coach stressed. "We haven't played Argentina for a long. It is also more and more difficult to organise games with European sides as they only play against each other."
The key to playing was in the guarantees presented by the Israeli authorities: "We had the information that the security was guaranteed with the ceasefire which began in Thursday. Everything went back in it's place."
"Now we are as always, happy, enjoying this situation and waiting for the game, which is the most important thing," Tabarez concluded.