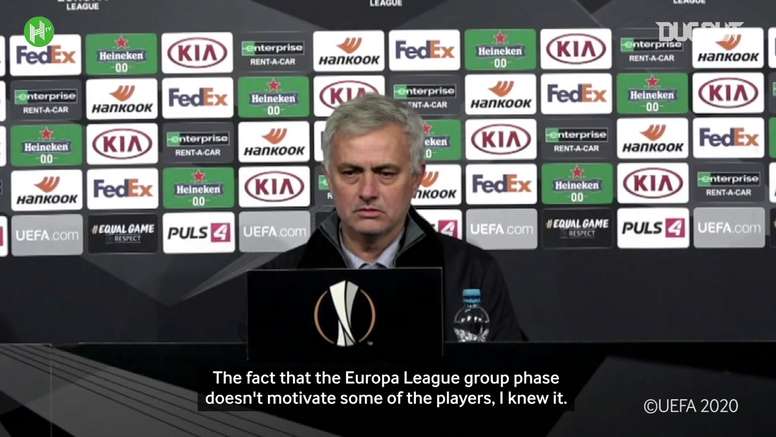 VIDEO: Mourinho unhappy with Spurs attitude during LASK draw
Watch as Jose Mourinho addressed the press and criticised his players.
The Portuguese manager criticised members of his squad following the 3-3 draw with LASK in the Europa League on Thursday.
He believes some players have lacked motivation during the group stages of the competition, but there will be no shortage of incentive this weekend when Mikel Arteta's team travel to face Spurs.