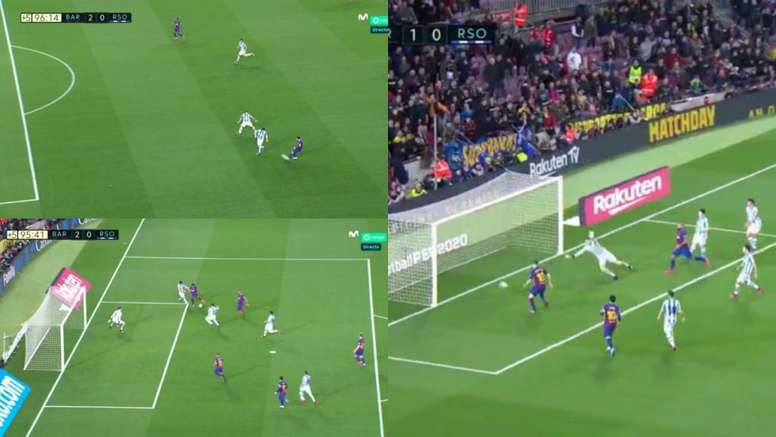 VAR chalked off great goal involving Messi, Fati and Alba
The last play of the match between Barcelona and Real Sociedad was a spectacular goal involving Leo Messi, Ansu Fati, Jordi Alba and the VAR. The VAR had the biggest impact though as it disallowed the goal which had been fantastic.
It started with Setien's men penned back in their own area to stop Real Sociedad equalising. Leo Messi won the ball with his head in defence and started the counter.
The Argentine passed the ball to himself and fed Ansu Fati. Fati went into the box, cut past another defender who came to help out and so he passed to Jordi Alba who fired home.
A great goal which killed off the match which had been far from easy for the Catalan. However, the VAR buzzed in and disallowed the goal because Fati was offside from Messi's pass.
Therefore, the referee, Martinez Munuera, disallowed the goal. He then blew for full time shortly afterwards and Barca went away 1-0 winners courtesy of Messi's penalty.