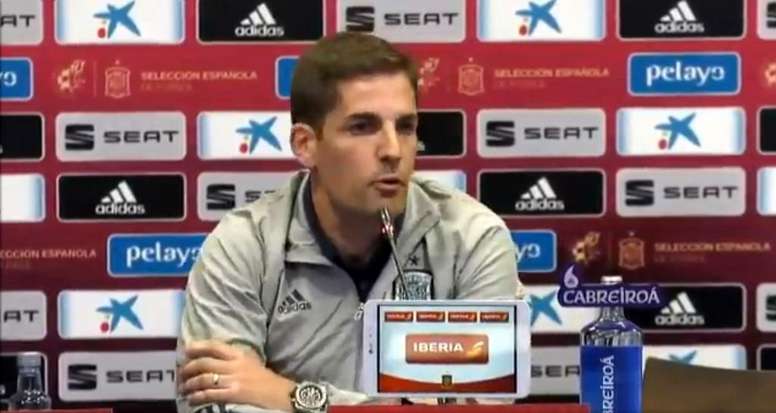 "Traore told me he wanted to play for Spain"
When asked about Traore, he said, "We wanted to have him for two games in which the opponent can retreat, but he got injured. I talked to him; he wanted to play for Spain, but he told me he couldn't come and he didn't like it."
"It's a shame. A year and a half ago we were following him; we put him in the last two lists. I know him well because he came out of La Florida, the club in my neighborhood; he also played in L'Hospitalet, the team I coached, and debuted with us in Barça, so it's not a surprise or a whim for us," he added.
He also spoke about Spain's current form, stating that there are obvious mistakes: "occasions are generated, but we fail to create more. We've been able to work; we've put a lot of emphasis (on precision) this week."
However, just as he wanted to have focused on more aspects, he does not want to focus on too many things: "We all have a limit and it would be counterproductive". He also dropped that there might be some surprises: "Also some things that I'm not going to say so as not to give clues."
On the doubts about the national team's play, he said: "In life, the only thing you can control is what is within your reach. I focus on winning games and getting better every day. My continuity isn't something I'm thinking about."
November 14, 2019