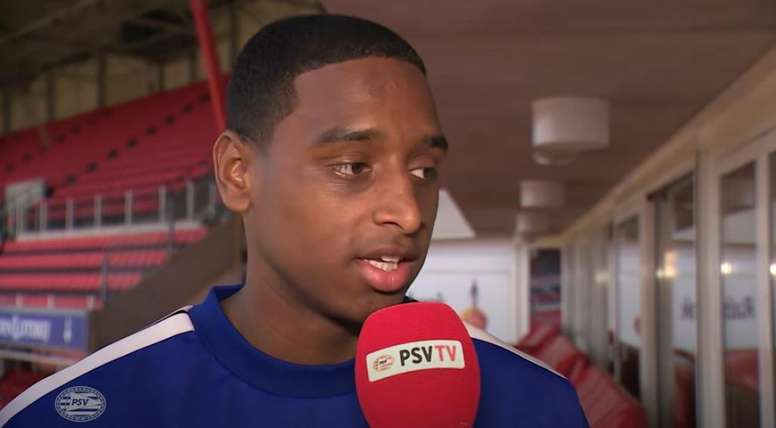 Three PSV players test positive before playing against Granada
Midfielder Pablo Rosario and left-winger Cody Gakpo, regular starters at PSV Eindhoven, have tested positive for COVID-19 and will be out for the Europe match against Granada, confirmed the Dutch team's coach Roger Schmidt on Wednesday.
"They are asymptomatic and feel good, but they have tested positive, so we will focus on the players who are available for Thursday," the coach lamented at a press conference.
Also positive this Thursday was substitute goalkeeper Maxime Delanghe and two members of the coaching staff who have been placed in quarantine.
Rosario, Gakpo and Delanghe trained with the squad on Tuesday, so Schmidt acknowledged that there is a risk of further losses before the match against Granada.
The absences of Gakpo and Rosario add to the doubts around the striker Eran Zahavi and defender Jordan Teze. Both were diagnosed with COVID-19 last week, although they have tested negative in the last PCR that has been performed and have returned to train with the group.
"There is no longer a risk that they can infect other players or the technical team, but we have to respect the rules. If Zahavi and Teze are also unable to play against Grenada, at least four regular starters for PSV Eindhoven will be dismissed. "It would be better to have them all available, but we are prepared for tomorrow and have a good squad to deal with this kind of situation," said the coach.
He recalled that the cases of coronavirus not only affect the PSV Eindhoven and regretted that the pandemic has monopolised the media focus of football. "I think that after this press conference I won't have to talk about coronavirus cases again. I will need my time to prepare for the game," he said.