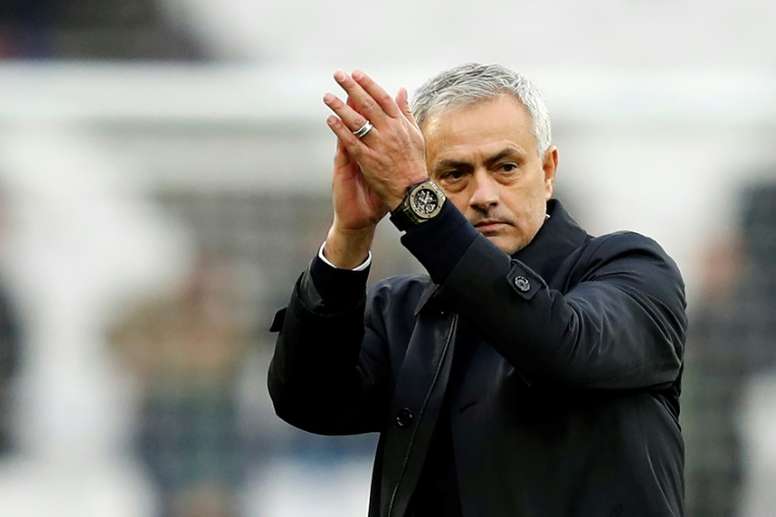 The Words Have Been Spoken: Jose Mourinho Will Not Repeat the Same Mistakes at Tottenham
Mistakes will be made
Confidently, he admitted that he'll be making new mistakes, but not the same ones. Instead of blaming others for what happened, he turned to introspection and analytics. His break, as he claims, had quite a positive effect on him.
It's quite ironic that Mourinho has a track record of never being able to stick around long enough with any particular club to complete 4 consecutive seasons. The same story unfolded at Porto, Chelsea, Real Madrid (and now Old Trafford).
Mourinho does not like losing
He admits that seeing his team lose does not make him happy and such an emotional response seems to be in his blood. But at the same time, it's also a driving force to move forward and making changes for the better. As for the challenges, one of his biggest ones is having to work with people he isn't too fond of. But unfortunately, that's one of the realities of this business that no one can change.
Is the new team good enough as is?
During the two years he spent at Manchester United, he splurged around £400m on 11 players. This time however, he views things differently, saying that the team is already good enough as is. He noted, however, that he will have to spend some time with time and get to know them better.
Currently, the Spurs are not doing too well, sitting at 14th place in the Premier League. This whole season, they've only managed to collect 3 wins. But Mourinho has a proven track record of winning trophies at every single club he has ever managed, so things are bound to turn around for the better in the next season. Unfortunately, they won't be able to claim the title this year, but the next? Who knows! It's still in the open.
Pochettino's departure was sudden
Either way, people didn't not expect Pochettino to leave so suddenly. Mourinho is quite fond of his work and he even congratulated him for his efforts, saying that the club will always be his home and be there to receive him with open arms. He is confident that he will not only find a new club to manage, but personal happiness as well.
A new beginning
According to Darren Fletcher, a former midfielder at Manchester United, the fans will get to experience a different Mourinho than the one people have grown to know towards the end of his era at Old Trafford. Due to him asking what he was like, Flethcer believes that Mourinho realized that maybe he had gone too far.
Conclusion
As the world watches on, we can only wait to see what kind of change Mourinho will bring ot the team. The closest we can get to "predicting" the future, is to take a look at the odds top bookmakers offer. These are usually an indication of perdormance and past player statistics. In this case, we're pretty sure Mourinho will also weigh in on these numbers. Whether it be for the better or for worse, Mourinho is bound to have some kind of impact on his new club. Will his way of doing things blend in well with the rest of the team?