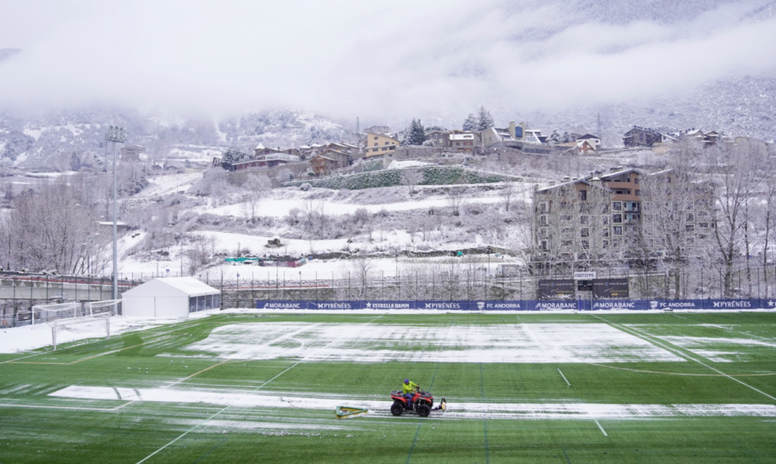 The spectacular image that the snow left in the Andorra v Lleida Esportiu match
The storm is also leaving intense snow in Andorra and the match between FC Andorra and Lleida Esportiu was on the brink of being cancelled, but it was finally able to be played.
All of the groundstaff possible got down to work to remove the greatest amount of snow possible from the pitch and when there were few minutes until the start it was practically all cleared.
White areas were able to be seen, but this helped to leave a precious image and a spectacular backdrop at the Encamp municipal football field.
January 9, 2021