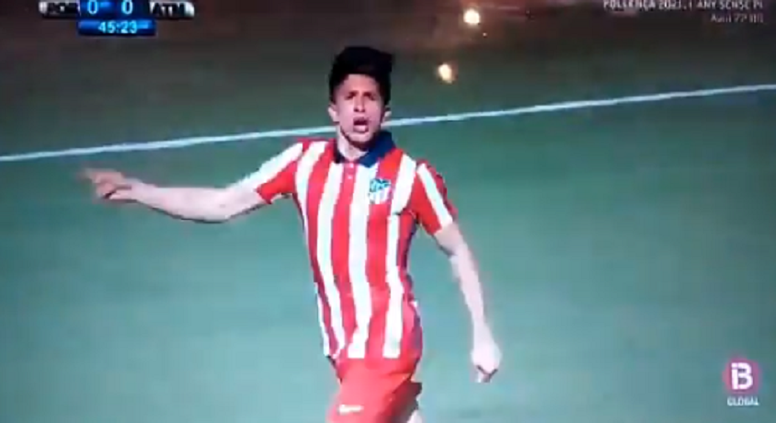 The saga continues: debut and goal from Giuliano Simeone for Atlético B
Giuliano Simeone was playing in the División de Honor but he was already knocking at the door of the B team. At 18 he has already started his path with the reserves in the match against Poblense.
Giuliano started on Sunday and his debut couldn't have been better for the team immediately below the team his dad manages.
Diego's son made his debut with a goal and it wasn't bad at all. The forward was unmarked, all alone, controlled with his right foot and with the same boot didn't get nervous.
Giuliano shot low and hard to open the scoring in the match against Poblense.
January 17, 2021