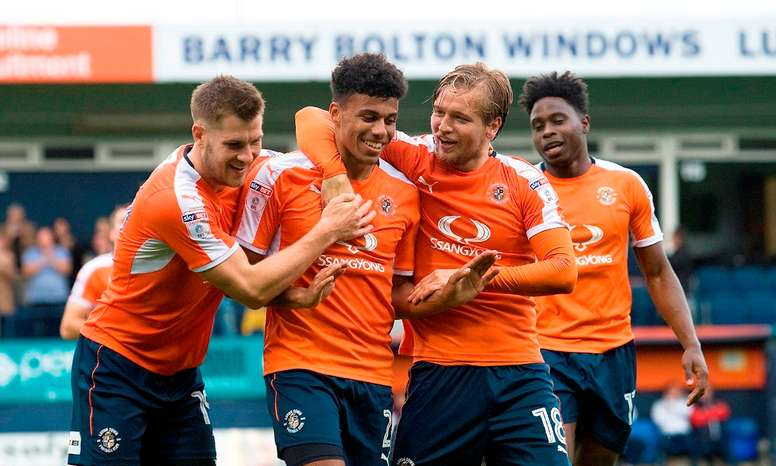 The only team in English football that can compete with City's recent hot streak
City have gained a reputation in recent weeks for winning their games in style, having already plundered 29 goals in just eight games so far this campaign.
The only team in English football that can compete with such figures is Luton Town of League Two. Whilst City were putting Stoke to the sword on Saturday, the 'Hatters' were doing similar against Stevenage in the fourth division of English football.
Luton have scored 30 goals so far this season to City's 29, though owing to the fixture congestion in the lower leagues they have played five games more than their illustrious counterparts.
Despite their quality going forward, Luton aren't so tight at the back, having conceded 11 to City's four.
Luton started the season by putting eight past Yeovil and refound their scoring boots this weekend as they put seven past Stevenage, not everything has been straightforward for them though, with Nathan Jones' side having also drawn two games having failed to find the net.
The Bedfordshire-based side are currently third in League Two and they will no doubt welcome any comparison with Guardiola's City.