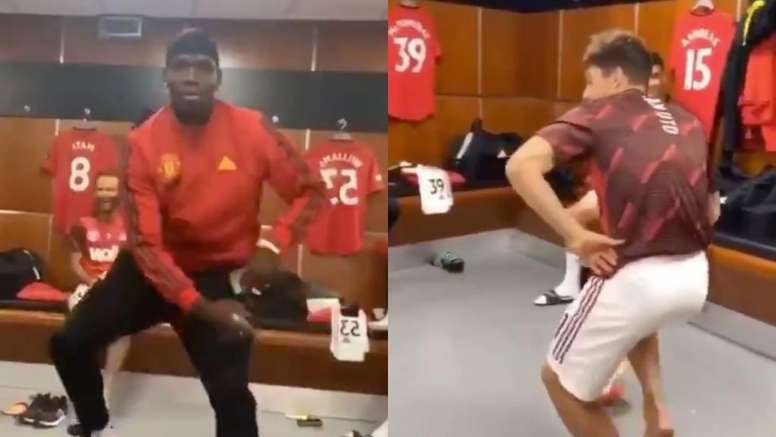 The James and Pogba show in dressing room: Ighalo can't stop laughing!
With the 5-2 win over Bournemouth, Manchester United recorded their third successive Premier League win. The Red Devils currently find themselves in the Europa League spots.
There is harmony in the Old Trafford dressing room, as the team is going through one of their best moments this season.
Proof of Manchester United's good fortune was the dance-off in the dressing room after the victory over Bournemouth: Paul Pogba against Daniel James.
Both players started to shake their hips with a few dances which made all of their teammates laugh. Especially an Ighalo who couldn't contain himself.
July 7, 2020