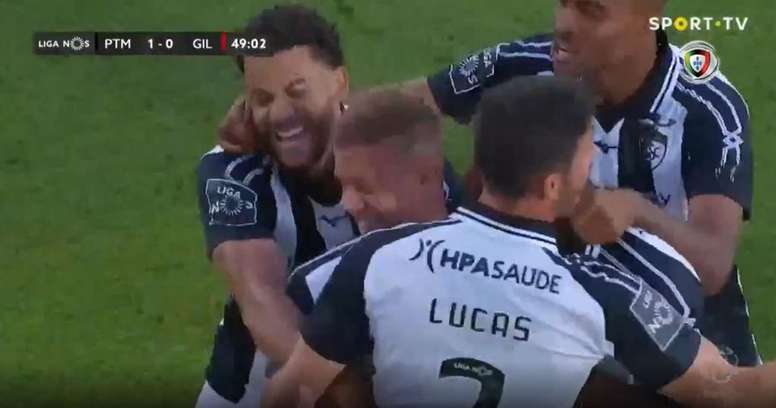 The great goal which which Lucas Fernandes welcomed the return of football in Portugal
The Portuguese league returned on Wednesday and did so with a great goal from Lucas Fernandes. The Portimonense player tasked himself with opening the scoring in the Portimonense v Gil Vicente match with an unstoppable shot.
The 2nd half had just started when the Portimonense player received the ball from Henrique on the left of the pitch. With no opposition but very far out, Fernandes faced the goal.
He hit a shot with his right foot from more than 30 metres out that when directly into the left corner of Dénis' goal, which he could do nothing about.
This was the first goal on the return of the Liga NOS after the break provoked by COVID-19. A goal that could give life to Portimonense in the fight for safety.
Little did the socio-sanitary regulations matter when celebrating the goal. As if it was before the pandemic, all the Portimonense players hugged each other as if there was no tomorrow.
June 3, 2020