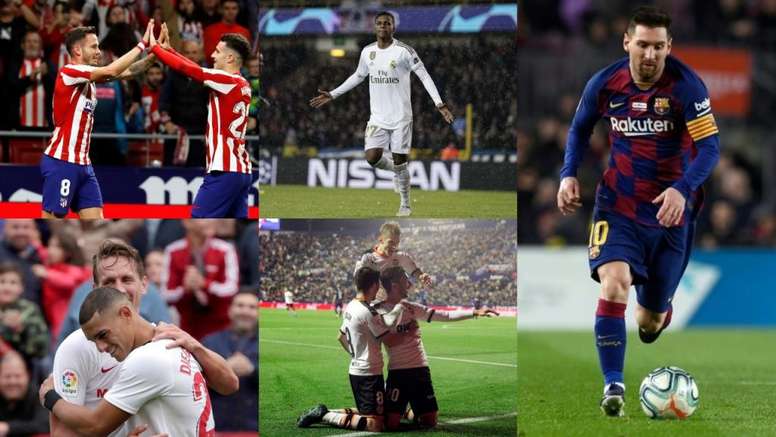 Spanish teams pulling weight in Europe
Much has been spoken about of the tremendous potential of the Premier League after the league's magnificent performance in Europe last year.
English teams contested the finals of both the Champions League and Europa League last year, with Liverpool, Tottenham, Chelsea and Arsenal all fighting for glory.
This English power made people think that perhaps the dominance of La Liga in Europe over the last decade had ended. But that is not the case now.
Spanish teams have performed really well in Europe and all of them qualified for the next round.
In the Champions League, Barcelona, Real Madrid, Valencia and Atlético Madrid are among the 16 best teams in Europe.
In the Europa League, Getafe, Espanyol and Sevilla will be in the last 32 draw on Monday.
All of them will wait to see who their opponents are in the knockout stages next year, and will be ready to show that La Liga continues to be the best league in Europe.