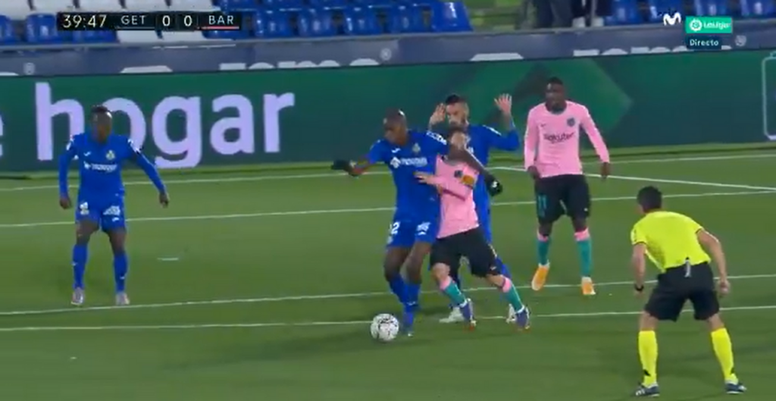 Should Nyom have seen red for elbow on Messi?
The match between Getafe and Barcelona was goalless at the interval although there was controversy before the interval.
In an incident on the edge of the box, Nyom caught Leo Messi of Barca in the face with a terrible elbow after fighting for the ball with him.
Messi, after being caught, immediately went down and put his hands to his face as he was in evident pain. Nyom also went down after his leg made contact with Messi's.
It seemed at least a yellow card and the referee was in a perfect place to see the elbow. The referee awarded a free-kick to Messi, but the official did not give Nyom a card. Barca wanted red.
October 17, 2020