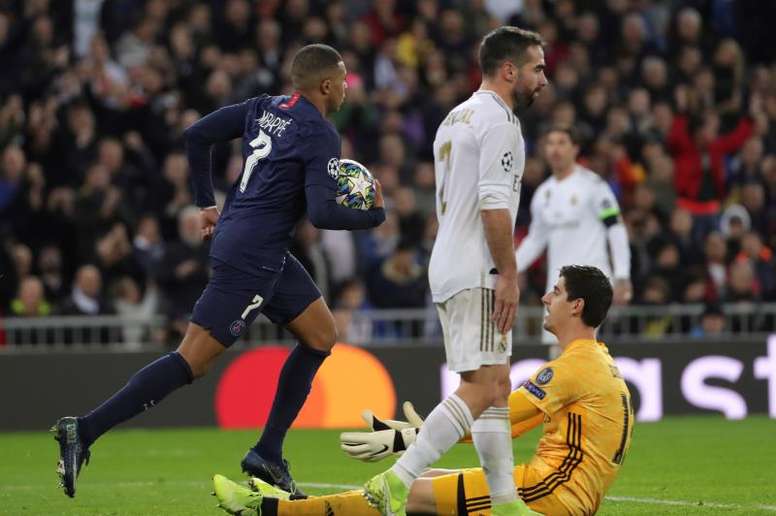 RM and Liverpool the only teams who can sign Mbappe
Kylian Mbappe's PSG contract expires in 2022 and that does not seem like it is going to be extended because the striker has repeatedly turned down offers from the Parisian side to renew his contract. That means many top European clubs are on the look out.
However, it seems like Mbappe's future lies at one of two clubs. Providing he does not change his mind and stay in Paris, the only contenders to sign him are Real Madrid and Liverpool.
It is nothing new, but 'The Sun' has brought up the story again this week and say Liverpool are Real Madrid's biggest rivals when it comes to getting Mbappe. The paper reports he could become the most expensive signing in history, even more than Neymar who went to PSG for 222 million euros.
That said, the situation with the striker's contract could change things. Given that he will only have one year left, not selling him will mean he can leave for free the following year. That could lead to PSG lowering their asking price.
Real Madrid have always been the big favourites to sign Mbappe. Zidane has never hidden his admiration for him and the French youngster grew up with posters of Cristiano Ronaldo in his room. Recently, Emery revealed that his former player was seriously thinking about moving to 'Los Blancos'.
Liverpool have the advantage of having Jurgen Klopp, who has been working on buying Mbappe for several seasons. 'L'Equipe' said that the manager spoke to him about it in 2017 and keeps in contact with him over the phone.
It will be a personal decision from Mbappe as to which team he chooses. Man City have not been linked with Mbappe at any moment.