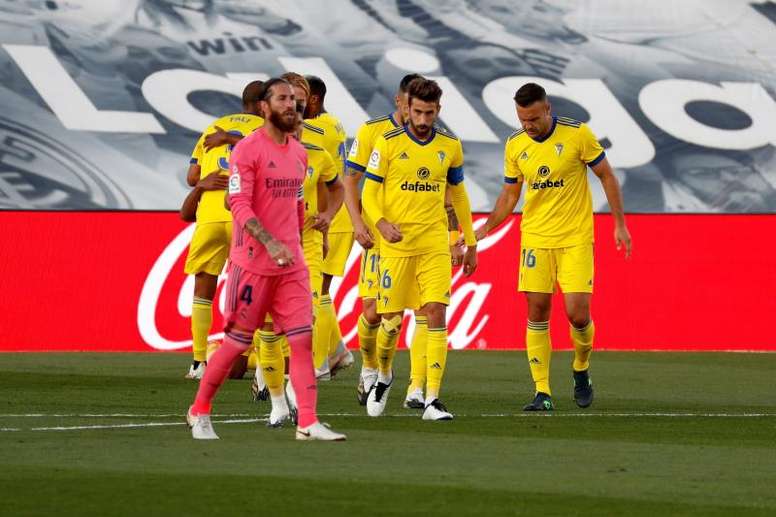 RM and Barca lost on same day and neither scored
17th October 2020 will go down in history. In just a few hours, Real Madrid lost at home to Cadiz and Barca were beaten at Getafe. Both sides lost by one goal to nil.
The strange thing is that the two Spanish giants lost on the same day and neither scored, something which had not happened for more than 20 years. 'MisterChip' said.
The last time that happened was on 6th May 2000, with Barca losing 0-2 against Rayo Vallecano and Alaves win 0-1 at Real Madrid.
The cited source has highlighted the fact that the defeats on Saturday were just 30km apart and both sides were playing in pink.
'MisterChip' also said that it will be the first time since 2003 that Real Madrid and Barcelona face each other in a 'Clasico' after losing the previous match.
Both teams will look to return to winning ways in midweek ahead of the 'Clasico'.