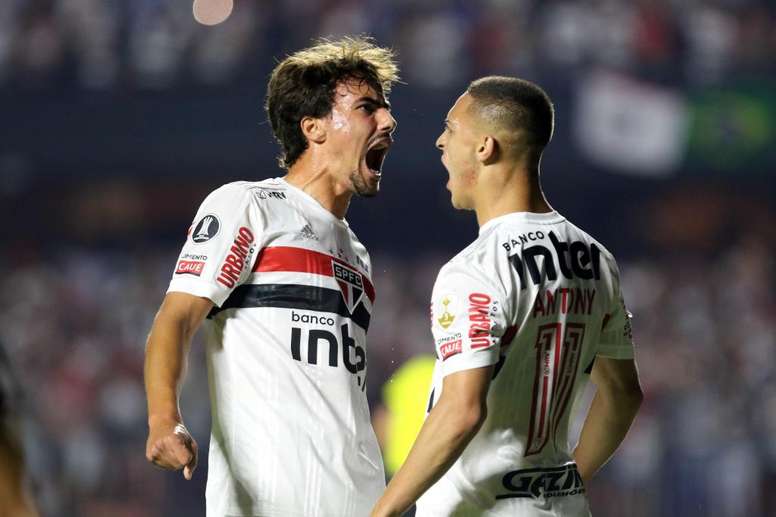 Real Madrid set sights on Igor Gomes, the new 'Kaka'
Real Madrid are continuing with their strategy of signing youngsters from South America. It worked with Casemiro and they are trying to make Vinicius or Rodrygo a 'new Neymar'. Now they could be signing the 'new Kaka'.
According to 'AS' this Sunday, Real are looking at Igor Gomes, the Sao Paulo attacker who has just turned 21. He is 1.82 metres tall, drives the ball well, can get past opponents and goes into the opposition's box.
Born in Rio de Janeiro, he arrived at Sao Paulo's academy at the age of 14 and he was went up through the age group teams until making his debut in 2018 with the first team. He has played 44 matches for them and scored five goals. He has also appeared for Brazil's Under 20 and Under 23 teams.
Kaka himself said recently that Igor Gomes had similiarities with him. "Comparisons are not good, it's too much pressure for him, but yes. It's true that many times he reminds me of his style of play," the ex-Milan and Real Madrid player who also came through the Sao Paulo academy said.
The cited media outlet claims that Real Madrid are just considering him for the moment. There has yet to be a formal approach as Barcelona have done (Abidal went to Morumbi to see him last year) or Sevilla. Ajax also asked about him.
The main problem is financially. Last September, Igor Gomes signed a new contract with Sao Paulo until 2023 which includes a buyout clause for European clubs of no less than 50 million euros.
The economic situation of football's clubs after the coronavirus crisis is unknown although it is clear that few will be able to carry out big money moves. And 50 million is not a tiny amount of money.
The thing in Real Madrid's favour is the footballer's agent, Wagner Ribeiro. The agent was the same who was with Kaka at the beginning and the one who brought Robinho to the Bernabeu. He was also the middleman between Neymat and his father when the Brazilian striker could have signed for 'Los Blancos' in 2013.
At the moment, there has been no formal approach for Igor Gomes, but the Sao Paulo man is on Real Madrid's agenda. He could be added to the likes of Casemiro, Vinicius, Rodrygo and Reinier to see more Brazilian's and more youth in the Real side.