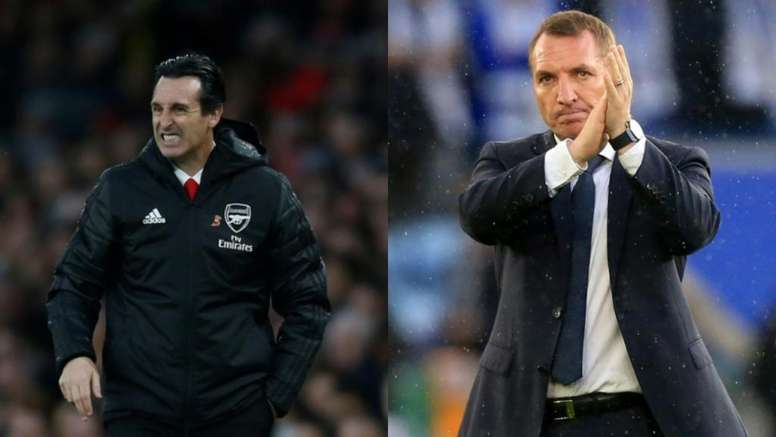 Present and... future?
Football is very unexpected on some occasions and this weekend in the Premier League returns to show this fully.
In one of the stand-out games on Saturday, Leicester City and Arsenal go face to face in a high-tension game.
The same one comes by the situation in the table of both teams (occupy the high positions) and, mainly, by the protagonists that will be in the technical zones.
Unai Emery, coach of the London club, pays a visit to the 'Foxes' at a very stressful time for his team, after a bad run of results.
Another setback could lead to them saying goodbye to the coach, who, Arsenal already seem to have found a replacement for. And, curiously, this may be Unai's own opponent.
And this is none other than Brendan Rodgers, Leicester City coach, who is the Arsenal board's great desire to take the ropes of the team if Emery cannot turn his situation around, according to 'The Sun'.
A news story that does nothing but ignite the atmosphere of a game whose consequences can give much to talk about in the coming days.