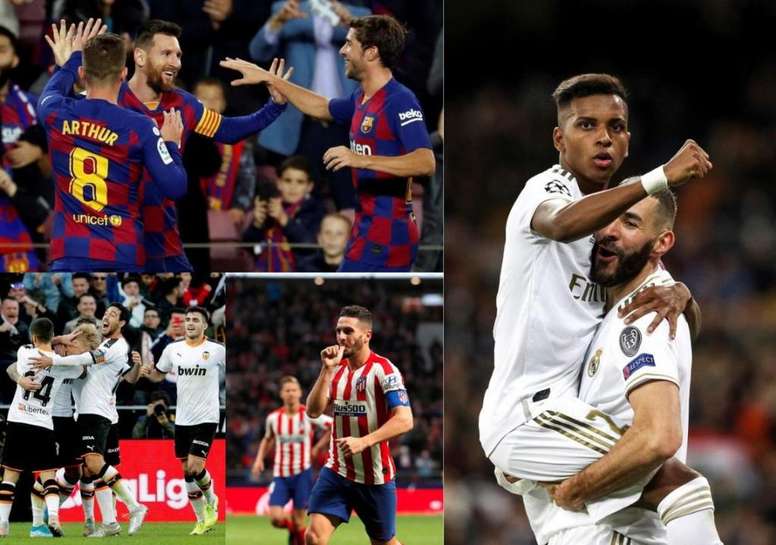 Possible 'Clasico' in the Spanish Supercup final
The Spanish SuperCup will be played in Saudi Arabia over the next three seasons. After months of rumours, the host city of the next edition of the Spanish tournament was made official. In addition, women will be able to enter the stadiums with total normality.
Luis Rubiales, president of the Royal Spanish Federation (RFEF), officially announced the new headquarters on Monday 11 November.
This year, the well-known tournament changes its format, as it will be a 'Final Four' between Barcelona, Real Madrid, Valencia and Atlético de Madrid.
Barcelona is the reigning champion of the Supercup. Last year they won the title after beating Sevilla 1-2 in Tangier. Gerard Piqué and Dembélé managed to turn Sarabia's initial goal around.
Valencia will face Real Madrid and Barcelona will face Atlético Madrid. The two winners of both matches will face each other in the final on 12 January 2020, where we could face a possible new 'Clasico'.
Wednesday 8 January: Valencia-Real Madrid
Thursday 9 January: Barcelona-Atletico de Madrid
When and where the Spanish Super Cup is played
The Supercup will be played at the King Abdullah Stadium in the city of Jeddah, 90 kilometers from Mecca. It will be held from 8 to 12 January.
The semi-finals will be held on Wednesday 8 January and Thursday 9 January 2020. The expected final, between the winning clubs of the semifinals, will be played on Sunday, January 12, 2020.