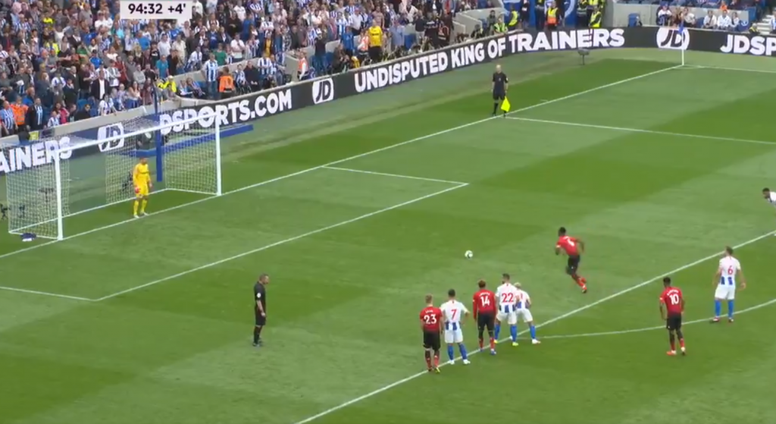 Pogba scored a consolation penalty at the death
Brighton got off to an excellent start in the game after they netted twice within as many minutes through Shane Duffy and an excellent Glenn Murray finish.
Romelu Lukaku managed to get his side back in to the game on 34 minutes with a headed finish, before the game went back in Brighton's favour just before the break when Gross drilled a penalty past David De Gea.
Man Utd were struggling to get back in to the game as the second half progressed, and used Marouane Fellaini's physicality to get up the pitch. A typical long ball went in to Fellaini, who controlled the ball and was then judged to have been tripped by Shane Duffy.
The Man Utd captain Paul Pogba placed the ball on the spot, and stepped forward to smash the ball high in to the net to score his second penalty of the season, with just seconds left on the clock.