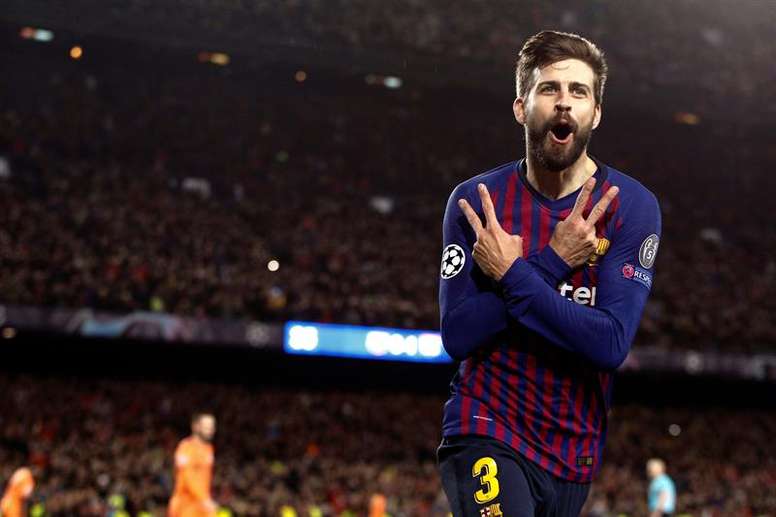 'Pique has not left the Spanish team to play with Catalonia'
"I understand that the clubs have the right to withhold their players and I have to accept that", he said, in an interview with 'Radio Marca', following on from his previous comments on the matter.
He confirmed that, in the end, the Catalonia squad has been formed with the players that are available. "I have tried to finalise the list with those who can come. At the end of the day, what we want is to play football because this always brings happiness", he responded.
Gerard Pique's call-up has also brought a certain level of controversy, but he, along with others, has tried to downplay it. "Pique has not abandoned Spain to play for Catalonia", he expressed.
"He understands that he is older and he has already won. He is predisposed and I am sure that there are many people who want to speak to him", he added, on the Barcelona full-back.
Lopez agreed to take up his current position after being dismissed by Barcelona B at the end of last year due to bad results. "I recognise that it was difficult in the last days", he stated.
"Options opened up outside of Spain and I was close to taking one in France but it fell through at the last minute", he also said. After a period of unemployment, he assumed the role of Catalonia coach for this friendly, the first one that Catalonia have played which coincides with FIFA dates.
He was also asked about another topic of conversation, that of Alvaro Benito after he criticised Madrid while he was the youth team coach. "I am not well aware of the way in which Alvaro Benito's case was handled. He was commenting on a match, using his freedom of expression", Gerard responded.
The interview conluded with Gerard Lopez remembering his stint at Valencia. "I am a 'Valencianista' and my best years were there along with great companions", he reminisced.
"It was Valdano who convinced me to come at 18 years of age, perhaps there weren't the same opportunities to rise to the top at Barcelona that there are today", Gerard Lopez added, to finish.