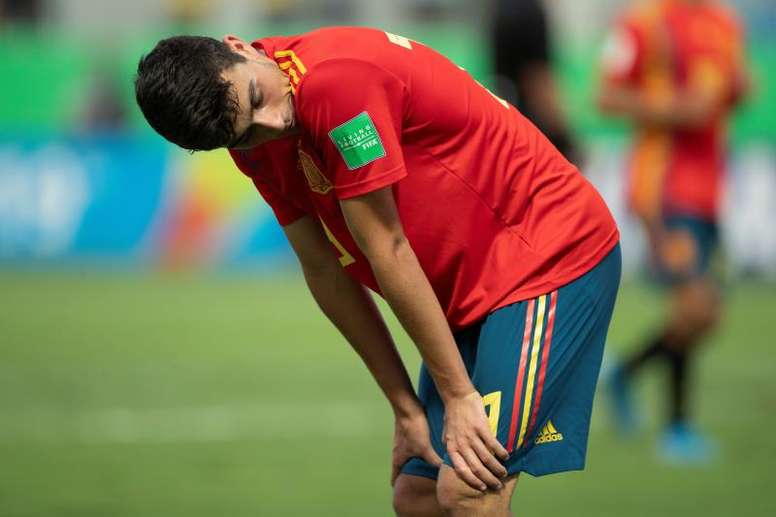 "Pedri has everything needed to become a great, but he needs protecting"
Spain's U21s will be at the Euro U21 championships next summer. People are keen to see the U21 side in action.
Luis de la Fuente will play the likes of Ansu Fati, Ferran Torres, Pedri and co. He is confident of all of them going far.
The coach spoke to 'Mundo Deportivo' and he could do no other than shower Barca's Pedri with praise. "He's a fantastic footballer. He has everything needed to become a very great player, an extraordinary talent," he analysed.
That said, he thinks that for him to triumph, his inner circle need to look after him. "Like with Ansu Fati, you have to be sensible with these young players and transmit calm. You can't put pressure on them. They have to be protected by the club," he said.
De la Fuente does not want Pedri to be compared by Iniesta. "What I want is for Pedri to look like Pedri, that he worries about being better each day. It's interesting to have players you look up to, but you shouldn't copy them, you have to be yourself," he continued.
Pedri also received praise from others. Roberto Rios, Pepe Mel's number two when Pedri was at Las Palmas, also had nice comments for the youngster: "He'll mark an era."
Lastly, he spoke about the Euro U21s championships coming up in the summer. "All 16 teams are strong. I don't understand this about favourites, but I see that there's potential and quality to fight for everything. I'm very positive, I think you have to visualize what you want in order to have a chance of achieving it."