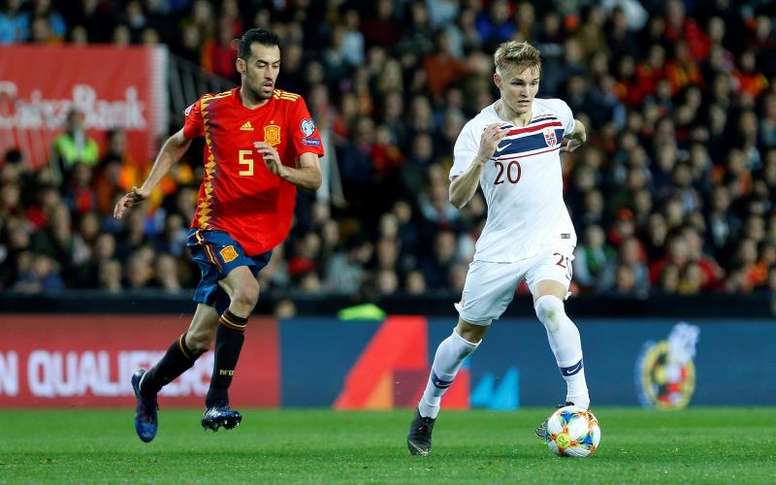 Odegaard mentally prepared to play against "teammates and friends"
"It's going to be very special because I'm going to play against teammates and friends. But we are only thinking about the match and we want to do the best we can", the Norwegian said at a press conference at the Ullevaal Stadium in Oslo.
Odegaard was full of praise for his teammate Mikel Oyarzabal, who he could face on Saturday and who he said was a cracking player that is better to have in your team than against you.
The Norwegian international stressed that his team can play with several different formations, such as the usual 4-4-2 or the 4-4-1-1 that got them a good result against Sweden in Stockholm, but that the formation isn't the most important thing.
"We know that the first thing is to defend well. The work we do on the pitch and our layout will be the most important thing", the player affirmed.
Odegaard answered one of the questions in Spanish, much to the amusement of the Norwegian manager, Lars Lagerback, and applause from striker Joshua King. They were also at the press conference and the Norwegian Dan Eggen (ex Alavés and Celta Vigo player) was the translator.