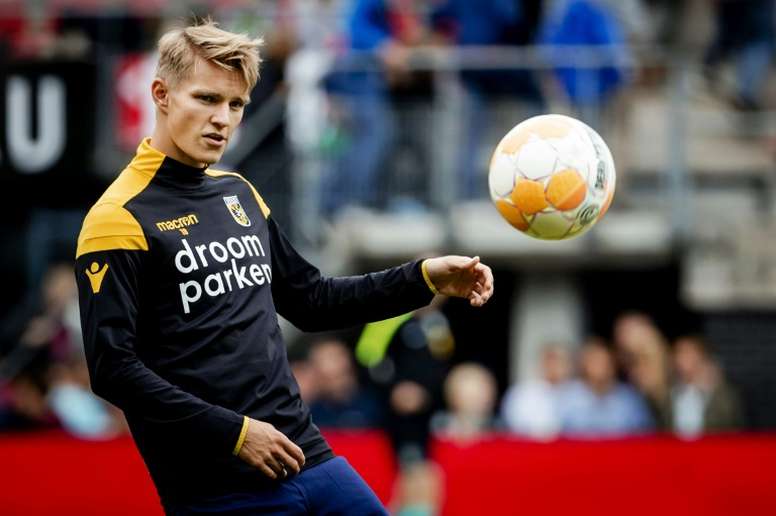 Odegaard compared to Eriksen in Norway
"Martin has taken a big step forward on his way to establishing himself in one of Europe's best leagues as a mature player. He's ready now. There's hardly any doubt about his evolution this season," he admitted in an interview with Goal.
On this matter, Joachim Baardsen predicts a great future for Odegaard in Europe in the mid and long term: "I think that over two or three seasons we will not see his full potential. But if you look at him, he could be exceptional.
After arriving at Real Madrid at the age of 15, Martin Odegaard had to face not only the Castilla dressing room, but also learned to live under the media spotlight. A very complicated situation for a young footballer who in December 2017 headed to Heerenveen.
However, it wasn't until the following season that the Norwegian star took off. His numbers sky-rocketed and this season he moved on to lead Vitesse, the team with the most prestige and aspiration in the Dutch League. A challenge that continues to be the making of a 20-year-old footballer.
"Odegaard reminds me of Eriksen, but he's faster," said Joachim Baardsen, highlighting the virtues of the Norwegian, who, like the Danish, has destroyed records in his country, triumphed in Holland and his future could be leading the Real Madrid of the future.