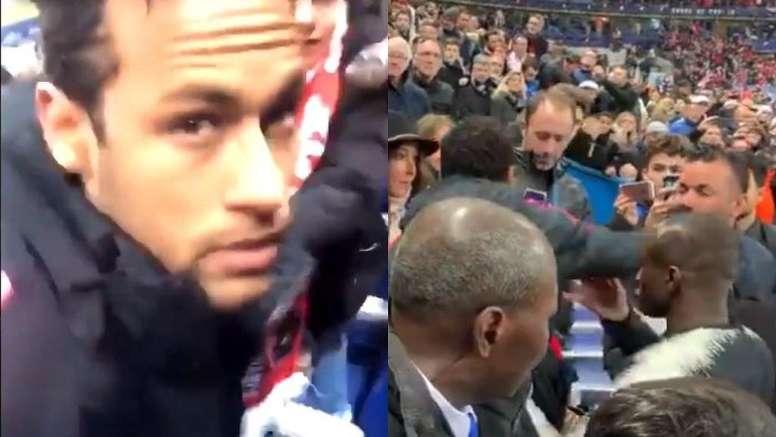 Neymar was late for training... Because he was in court!
Neymar was late for PSG's training and, as usually happen with anything related to the Brazilian star, his timing arose all sorts of suspicions, which Thomas Tuchel trying to dissipate any rumours about it in a press conference ahead of the team's match to Reims.
"He had some personal business to attend to," said the German, who did not want to explain that the Brazilian star was delayed by a trial after the now-infamous complaint that a fan filed after last year's French Cup altercation.
Tuchel, who insisted that the Brazilian footballer had was allowed to be late, did not say that Neymar had been in court to testify.
Although he received a three-match ban for the incident, the fan filed a complaint in court and Neymar had to explain himself and try to reach an agreement with the Rennes supporter.
After losing the French Cup final on penalties, Neymar was visibly upset and ended up letting his frustrations out with a fan who ended up filing the complaint.
"Nobody likes to lose", said Neymar on social media after the incident, which still chases him to this day.