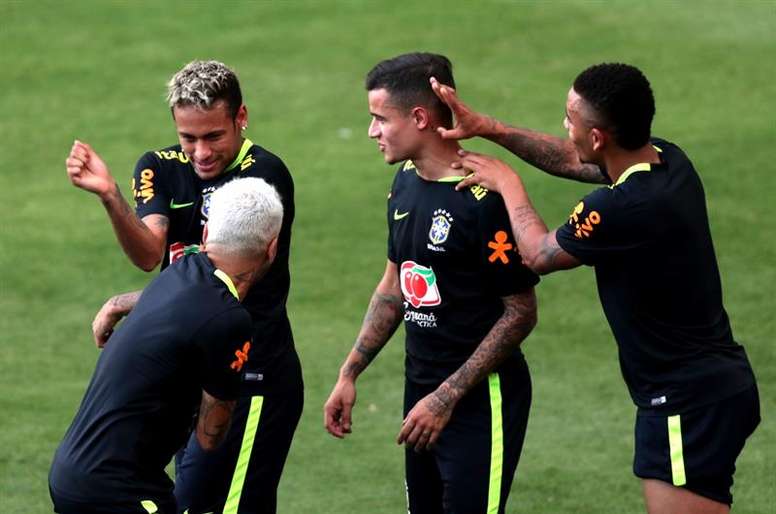 "Neymar is a boy, he is a very sensitive person"
They have been friends since his time at Barcelona, but Dani Alves has not stopped advising Neymar in recent years. He has almost always done it in private, but sometimes also publicly to give him a touch of attention.
As a mature footballer, the former PSG full-back spoke to the Brazilian TV channel 'Grande Círculo' and talked about everything related to the Parisian team's star.
"At times, in order to generate a certain type of sensitivity, he stays on the sidelines. Despite everything that you think about him, Neymar is a boy and a very sensitive person. He gets very affected by a lot of things and at times they are unfair," began the now Sao Paulo player.
Dani Alves advised Neymar to face his his problems and not to stay silent when people say bad things about him: "I appreciate that he takes part. When they say something about him that isn't good, he has to face it. They should learn to respect Neymar."
On the other hand, the defender spoke about how the star represents the whole of Brazilian football and remembered a fight between the two in the last World Cup in Russia. "I don't even scold my kids, but I told him he should take a stand and act. Ney is our flag on the team, the most important player in Brazilian football and also one of the most important in the world. People have to understand who they are, how they think and why they act that way," continued Alves.
The former Barcelona player finished by saying that the PSG footballer has a big responsibility because he is an example for children and for a lot of other athletes. And he sent him a warning: "When you have this responsibility, you cannot disappoint them. You have to face it."