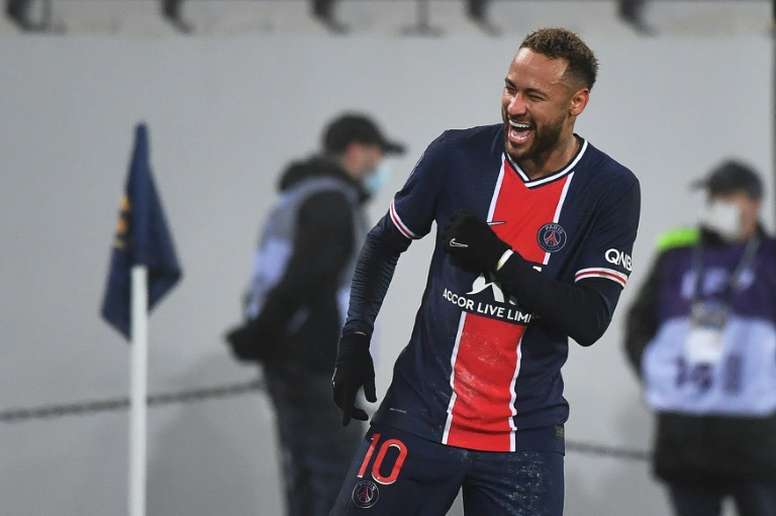 Neymar admits: "I had moments when I thought about quitting football"
Neymar does not see himself doing anything which is not football. He has got the talent and he hopes to keep on playing for the most amount of time possible.
But passion is not everything. Neymar has also had moments of weakness, of doubt. In an interview with 'Gaffer', the PSG attacker revealed that in certain moments of his career, he has thought about quitting.
Criticism from people made him reconsider his life as a footballer. "Once I ended up asking myself whether I wanted to continue if people don't like my football. Sometimes, even a good dribble can be seen as offensive."
"People are very sensitive. They are contradictory.... you can't do anything, but at the same time, you can do all sorts. People judge you on what you do and what you don't," he said.
Neymar decided to carry on though. "I'll never lose the passion for this sport. The day I thought about quitting, then I went home. I remembered everything I had done to reach this far and that calmed me down. It brought me back to the real world," Neymar revealed.
He prefers to put criticism to one side: "I don't take the comments seriously. I don't like reading certain things, I think they aren't necessary, but people around me (friends, teammates, family...) end up reading them and, in the end, I get angry."
Lastly, he made clear that he had never ever felt pressure. "On the contrary, I'm a person who handles it very well. I'm grateful to represent PSG and Brazil. I have to give my 100% and I know, it's what they all expect," he concluded.
Undoubtedly, Neymar is important for PSG. The Brazilian now has a good relationship with Pochettino and he hopes to keep on being important both for club and country.