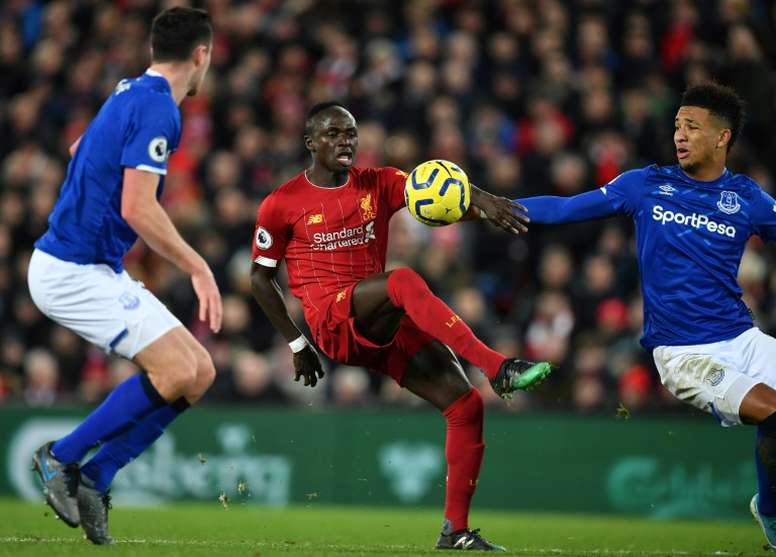 Neither Messi nor Van Dijk: Sadio Mane's golden performance at Anfield
Liverpool fans were outraged the Ballon d'Or wasn't awarded to Van Dijk. After all, the team almost won the Premier League and a stellar campaign brought them Champions League glory, so why wouldn't they be? The banner that welcomed the team on Wednesday night made that clear.
And although three of the top five in the final standings were Liverpool players, it didn't seem enough. One of them, the one who finished fourth, showed that his quality is above any award with his outstanding performance in the Merseyside derby.
When Klopp decided it was best to rest Mo Salah and Firmino, many wondered if a derby was really the best day to do so. And that's when Sadio Mané decided to prove them wrong.
His quality was enough to not miss the other main Liverpool men. In the process, he also provided some happiness for Origi and Shaqiri, usually left on the bench, by helping them score two amazing goals. First with a pass from outside of the box to the Belgian, and then with a great individual action crowned with a beautiful assist filtered into the box.
The best was left for the 45th minute. He stole a ball about ten metres from his own front end and, after getting rid of an opponent with an exquisite touch, he made a stunning run to still reach the front of the area with strength and from there connect an unstoppable left-footed pass to Alexander-Arnold.
December 4, 2019