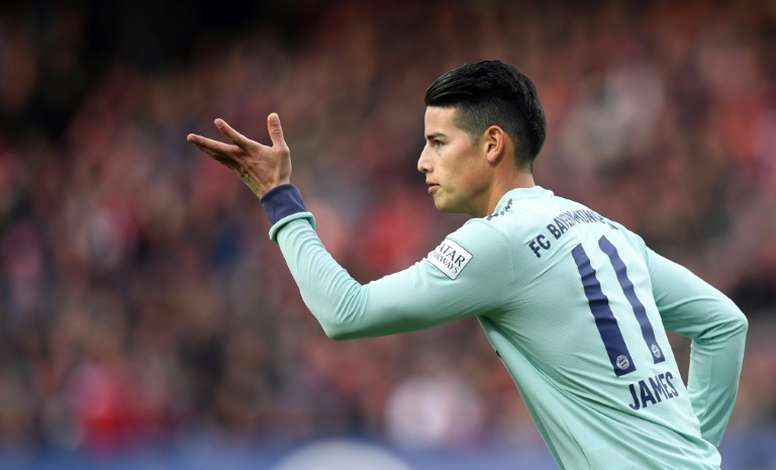 Napoli will make one last bid for James Rodriguez
The Colombian is going through a complicated phase of his career with Real Madrid. He has not been claimed non-transferable, but it also does not seem like he will leave at all. Zidane is said to already be thinking about keeping him, but James, along with Gareth Bale, has not been entirely ruled out either.
Napoli was the team that showed the strongest interest, and reports of conversations between Ancelotti and James seemed to confirm the former Bayern player was on his way to Italy. Il Corriere Dello Sport, leading newspaper in Italy, reports that Napoli has not given up yet, and will try one last bid for James Rodriguez. Zidane's team is reportedly asking for 50 million euros, in what is already a reduced fee.
The negotiations between the two clubs have not been successful because Napoli want him to leave on loan to avoid the costly transfer fee, while the Spaniards would like his move to become permanent. Meanwhile, the transfer market closure is only two weeks away.
Napoli's main argument is that if Zidane really wants to see James Rodriguez leave, his club will have to accept at least a part of the Italian's requests now there Atletico Madrid have most probably dropped out of the race now that they are looking to sign Valencia's Rodrigo, and the player finds himself with no more bids from other teams.