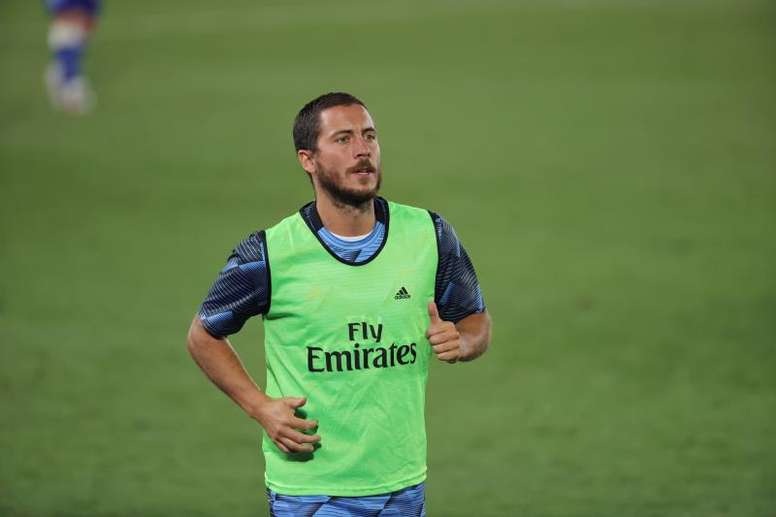 "My first year at Real Madrid has been bad, the worst of my career"
The Real Madrid player Eden Hazard offered some declarations to 'FranceInfo' in which he wanted to do a review of his first year in Spain, a season in which he has had too many problems with the injuries.
"My first year has been bad. This year, collectively we won this title, but I at individual level I surely have had the worst season of my career," admitted the Belgian striker.
"It was a bit of a strange season, with everything that happened. The season is already very good, but I think it could be even better if we qualify for our second leg of the Champions League Round of 16. When you play for Real Madrid, you want to win every title. The next one has to be the Champions League, although it will be difficult, because we have to play at Manchester City and they have a very good team," he added.
He also had time to talk about his relationship with Zidane: "We all know Zidane as a player, he was the best. As a coach, we don't even need to describe him anymore. He has proved, in just a few years, that he is already one of the best coaches. As a coach, it's like when he was a player. He's a simple person who knows how to say things at the right time. He trusts his players and his players trust him, that's why he works."
As for his team-mates in the dressing room, the former Chelsea striker had no hesitation in praising Benzema: "Karim Benzema is very nice in his day-to-day life, very simple. He's there to win games, to score goals. I think this year he's shown once again that he's simply the best.
He also had good words for Varane and Mendy: "There's Varane too. In my career, I've met great defenders like John Terry and Vincent Kompany. I think Varane, although still young, is already one of the best central defenders in the world. The pair he forms with Sergio Ramos is great. As for Mendy, he's shown that he wasn't there just to look good. If the club has him in its ranks, then he's got qualities. It's never easy to get to a club, when you're young too, and in a club like that. He has shown that he represents the future.