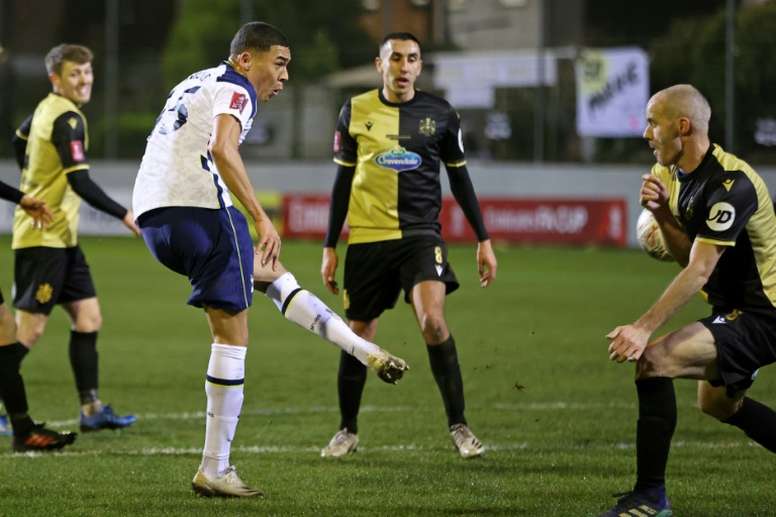 Mourinho reveals that Lucas Moura is teaching Vinicius English
Tottenham hammered Marine 5-0 in the FA Cup, a match in which Carlos Vinicius scored a spectacular hat-trick. After the win, José Mourinho spoke to the media and asked the journalists about the interview that his player had done.
Vinicius is learning English and has a luxury teacher, Lucas Moura. "I want to watch the interview of Vinicius speaking English. I want to know, I want to understand the quality of his teacher, Lucas Moura. I really want to", the Portuguese manager commented.
At that time the journalist informed Mou that he spoke clear and correct, although it was only 10 words, to which José replied: "Okay. Next time a little bit more. That's a start".
"And the third goal was really an amazing goal. But the other two are what I call 'striker's goals'. Sometimes easy goals but you need to be there to make it easy", Mourinho concluded.