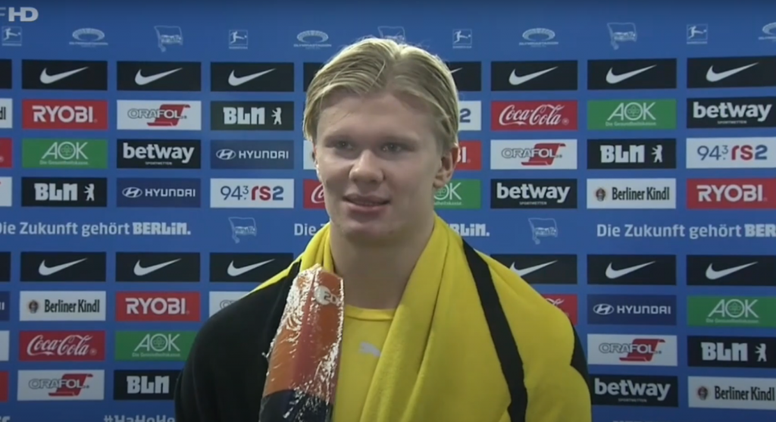 "Moukoko is the biggest talent in the world right now"
Borussia Dortmund returned to winning ways after the loss to Bayern Munich last time out. Hertha Berlin were beaten 2-5 by the men in yellow.
The man of the match was undoubtedly Erling Haaland who scored four goals in his team's victory. As well as the Norwegian, the other player talked about post match was Moukoko as he became the youngest player to ever make his Bundesliga debut.
After the game, Haaland spoke to 'ESPN' and talked about his teammate's debut. Moukoko came on in the 85th minute when he replaced Haaland.
"I think he's the biggest talent in the world right now. 16 years and a day old, that is quite surprising. He's got a great career ahead of him," the striker began.
The interviewer was surprised by his response and he asked why he does not consider himself to be the biggest talent in football at the moment: "I'm 20 years old now, I'm getting old."