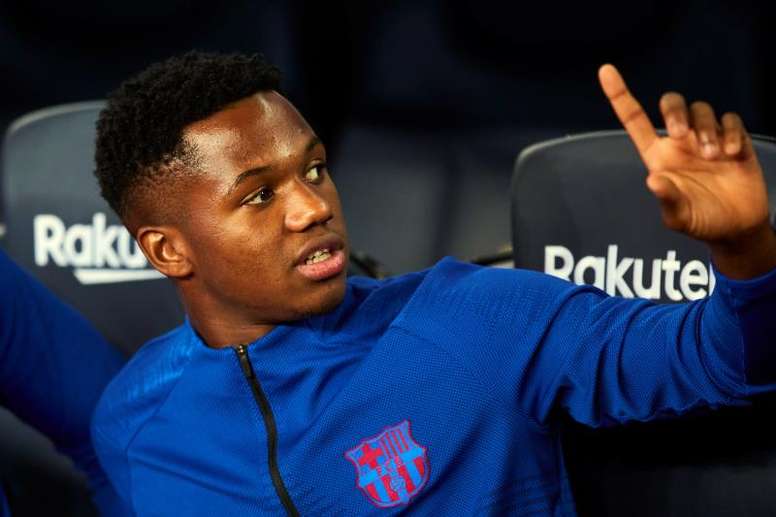 More than 100 million euros to tie down Ansu Fati
Putting to one side Antoine Griezmann's signing and Leo Messi's injuries, the headline news for Barca this season so far is Ansu Fati.
The youngster has burst onto the scene for Barca and the club know they have an upcoming star.
At 16, Fati has shown that he is not overcome by pressure and has stood out in various matches for the La Liga champions.
But that good work from the player and his more than promising future mean that Barcelona want to do all they can to end up at another team.
As a result, 'Mundo Deportivo' is reporting on their front page this Monday that the board are now working to guaranteed Ansu Fati's future at the club.
The report says that Ansu Fati will be a permanent first team player and so the Catalan giants are coming up with a contract which they feel reflects his importance.
This means that Barcelona have in mind a new agreement with the player which will bring with it a considerable pay rise... and a large buyout clause.
The Catalan paper points out that the Camp Nou side are studying altering his contraxct and put a new astronomical buyout clause. One much higher than the current one of 100 million euros.
An amount which would put off potential buyers for the time being. Ansu Fati has to stay at Barca, at least that is what Barca want anyway.