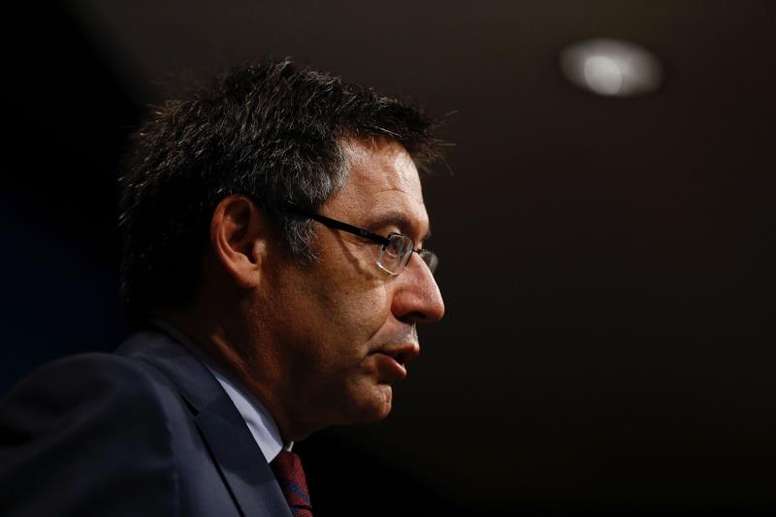 "Messi will retire here; we'll talk about Lautaro after the CL"
Ahead of the big match against Napoli which is just around the corner, Barcelona president Josep Maria Bartomeu has talked about the hottest topics at the club.
The president, in an interview to 'beIN Sports', analysed the main issues which concern all Barca supporters. He said that renewing Leo Messi is a priority and that he believes the player will retire at the Camp Nou.
"Messi is a man of the club. He wants to end his career here. He's the best in history. When he stops playing in two, three or four years time, it will be at Barca. It's his club forever," Bartomeu said.
Lautaro, after the Champions League
After talking about the '10's future, the president did not have a problem with talking about Barca's transfer business and their two main targets in Lautaro and Neymar.
"When the Champions League finishes, we'll get in contact with Inter again. Right now talks have completely stalled," he said about Lautaro Martinez. Bartomeu once again made clear that it is almost impossible to get the Brazilian.
"The coronavirus has meant the economic situation is not good. There have been losses of 200 million euros. I've been saying for days that we don't there'll be major signings in football even among big clubs like PSG and United," he continued.
Ter Stegen will definitely continue
Bartomeu guaranteed that another key Barca player in German keeper Marc-Andre ter Stegen would remain at the club. He is close to signing a new contract.
"I'm sure that Ter Stegen will carry on. He's an excelletn player and person. His future 100% lies at Barca. He's still young and when all this passes, we'll speak to tie up his new contract until 2025," he explained.
The president once again spoke about Arthur Melo. The Brazilian has refused to come back to training and will not play for Barca again. "We are dealing with the issue. We didn't like how he acted. His teammates needed him. What he has done isn't justifiable," Bartomeu made clear.
Lastly, the Barca president was asked about Quique Setien, who could be on the tight rope if the club get knocked out of the Champions League. "Setien will stay. We already said it and repeated that. Next term, as he will be working with the team from the beginning of the season and with new footballers like Trincao, Pedri and Pjanic, things will be different," he concluded.