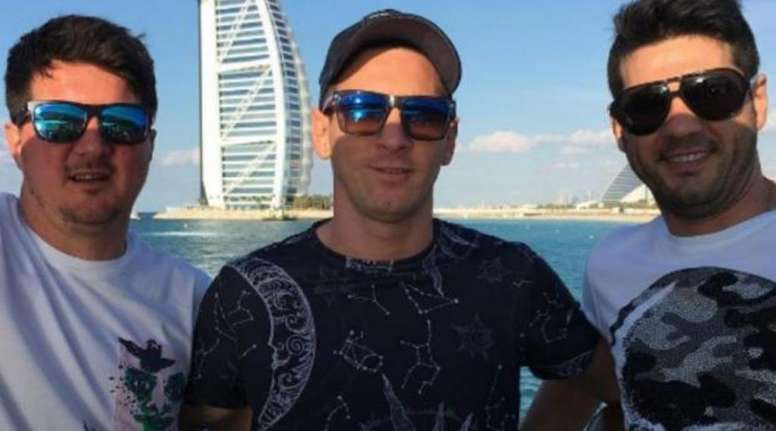 Messi's brother arrested for the illegal possession of a firearm
Matias was arrested in a hospital in Rosario after a gun was found on his blood-splattered speedboat.
The 35-year-old said he cut his face after colliding with a sandbank on the Panama River, and according to Rosario's Parque sanitarium hospital director, Carlos Lovesio, he underwent surgery for a fractured jaw and nose, and other facial injuries.
However, police investigating the incident found an unregistered 380-calibre pistol on the boat he was driving, which had 'numerous blood stains', according to the prosecutor who ordered his arrest.
Matias' lawyer, Ignacio Carbone, said on Saturday: 'The family have denied the existence of any gun, and say that this information is totally false.'
Local reports claim that, if convicted, Matias could face a prison sentence of up to six months.