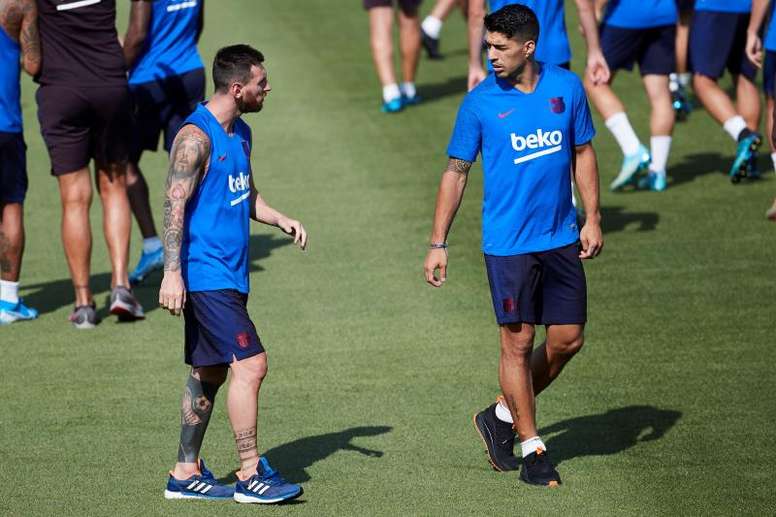 Messi returns to training with the team: Will he play against Dortmund?
The countdown to see Leo Messi debut this 2019-20 season has started. The Argentine is eager to be able to help the team, but he knows that he cannot force it as he needs to avoid a more serious injury/relapse.
The Argentine has continued to recover and this Sunday has been the happiest and most positive part of the Barca training because he has returned to exercise with his teammates, so he is already recovering in leaps and bounds and rising to the demanded level of physical fitness.
His appearance in the morning session has generated doubts and debates about if he will play or not against Borussia Dortmund. Ernesto Valverde already warned in his press conference prior to the game against Valencia that he sees is quite complicated because the coaching staff do not have the slightest intention of taking risks.
But it will all depend on how Leo Messi feels. If the Argentine star feels he is ready, he will say and he will play, especially because Barcelona will not travel until noon on Monday after having a training session amd after seeing what state Leo is in.
The striker could travel with the rest of the team to Germany, thinking of having a few minutes in the first match of the Champions League, although we will have to wait until the last minute.
September 15, 2019