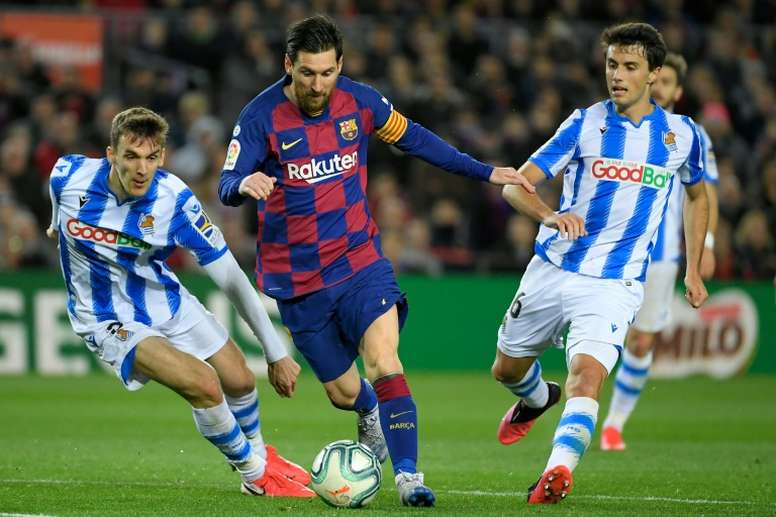 "Messi is the best footballer in history, maybe also the best sportsman"
In an Instagram Live, Sarabia explained the behaviour in the dressing room, he once again talked about his actions on the bench during the 'Clasico' and he gave his opinion on Leo Messi.
"He is the best footballer of all time and maybe the best sportsman as well. He is incredible in all aspects because his knowledge of the game and for how he executes it. It's a privilege," Sarabia said.
On the dressing room, Sarabia said. "Until you step inside and meet the players, you don't know how things really are. There are many things behinfd the scenes and everyone is different. Everyone has different skills and that is the coach's job to get the best out of everyone."
Quique Setién's deputy said that are not doing nothing. "We are working a lot, preparing many things to be once again in the fight. This stoppage is not bad for us. The most important thing is not football, but other things. I'm really looking forward to seeing my friends and being with the team. We have room for improvement. We are talking to the gaffer and preparing things. We are tweaking things," he said.
"It's a good time to take a moment to switch off and train. As soon as we can get out, we will get hard down to work again," Sarabia stressed. He once agan spoke about the famous incident on the bench. "A lot was spoken about it, but internally, it did not even get a tenth of the coverage it got in the media. We apologised because there are certain things you have to control and improve. There was no problem and we have a great relationship with the footballers. We have fitted in very well and we are delighted with them."