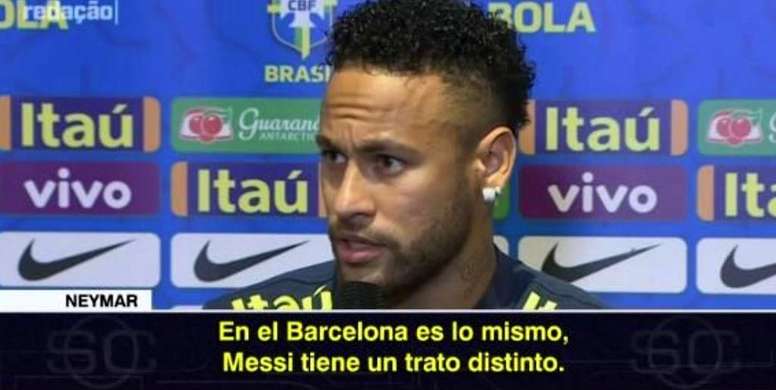 "Messi gets treated differently because of what he's done"
It is no secret Neymar wanted to return to Barca and they wanted the striker. But they cannot do so now until at least January and the Brazilian reiterated that he is only thinking about the French club.
"The season has started well for me. I will defend PSG tooth and nail, I will give 100% to be able to do great things," he said in the press conference.
However, Neymar did not hide the desire which went on all last summer: "I'm happy at Brazil and at my club as well. You all know what happened during the last transfer window, my wish to leave, but today I'm happy and I feel at ease at the club."
Neymar also mentioned Messi, who said recently he was close to joining Real Madrid. Neymar denied that his desire was to do better than others as he just wants to keep getting better himself: "I never wanted to score more goals or play more matches than this or that player. I have always wanted to break my own records. When an athlete reaches that level, it's normal he is treated differently."
"At Barca, Messi gets treated differently. Do you think it's because he's handsome? No. It's because of everything he's achieved. I'm not talking only about him, but all of those that play at such a high level. It's part of football," he added.
On Brazil, for whom he'll get his 100th cap if he plays in the Brazil-Senegal game this Thursday in Senegal, Neymar congratulated himself on reaching the 100 mark and posed in the press room with a special shirt given by Bebeto with the number 100 on it.
"I'm happy to reach this figure, the result is very positive, although the life of a footballer is not always to win. There are also many disappointments, defeats and we commit errors," he assured.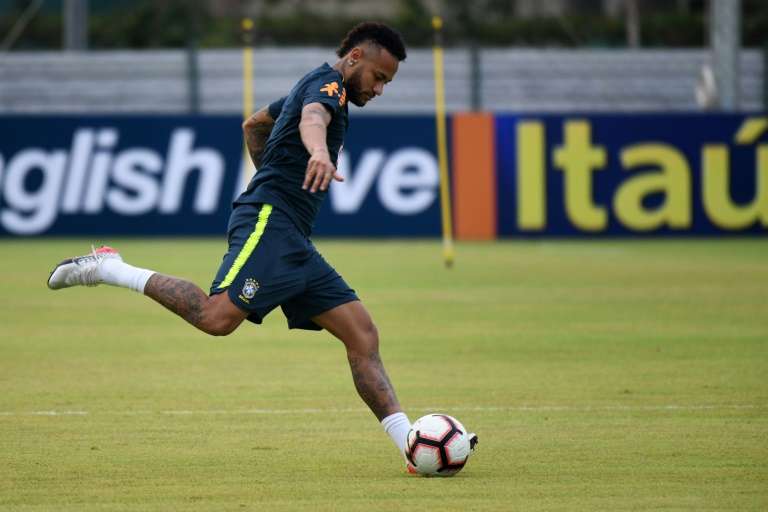 Injuries left him without participating in the Copa America which Brazil won last summer. On this problem, which has affected him especially in the last two seasons, the attacker also commented.
"My objective is to always be among the best. These last two years I was not there because I was injured. I kept well away from the pitch for a long time, but if you analyse my matches and stats, you'll see that I still haven't stopped playing football. Unfortunately, this (injuries) are part of the life of an athlete. You have to have a lot of mental strength to overcome all of that," he stressed.
In fact, he set himself a personal challenge: "After playing a full season, you can be sure I'll be at the top. I prepared myself for all possible scenarios, in other words if I left or stayed at PSG. I knew I had to prepare myself for this season so that it were excellent. Thanks to God, everything started well and I hope it continues that way."
In the 99 games he has played for Brazil so far, Neymar has started on 94 occasions. In addition, he can boast about scoring 61 goals and 40 assists, as well as having conquered the 2013 Confederations Cup and the gold medal in the 2016 Rio Olympics.