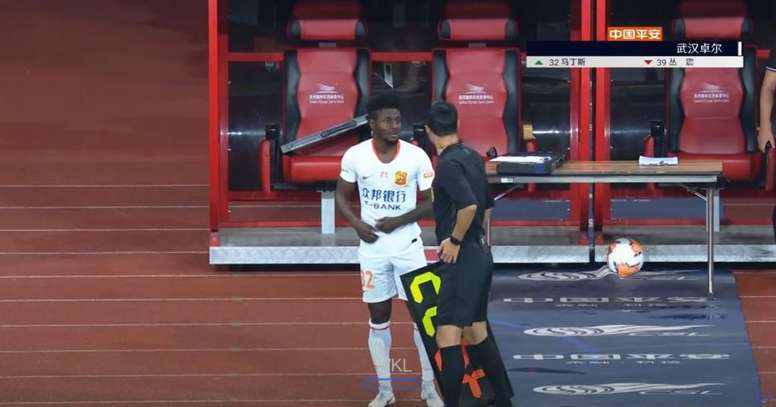 Martins arrived, debuted, and lost
Obafemi Martins was unable to make a good start in his participation in Wuhan Zall. He made his debut in the second half but couldn't prevent his team from losing to Chongquin Fall.
At the age of 35, and after finishing his contract with Shanghai Shenhua, the legendary Nigerian striker joined the team coached by José González.
It only took one day for the Nigerian international to make his debut. Martins came on at the start of the second half in place of Zhen Cong, but he was unable to turn the score around after Marcelo Cirino's goal.
With this defeat, Wuhan Zall lose out on vital points and are surpassed by Chongqing Lifan in the table.