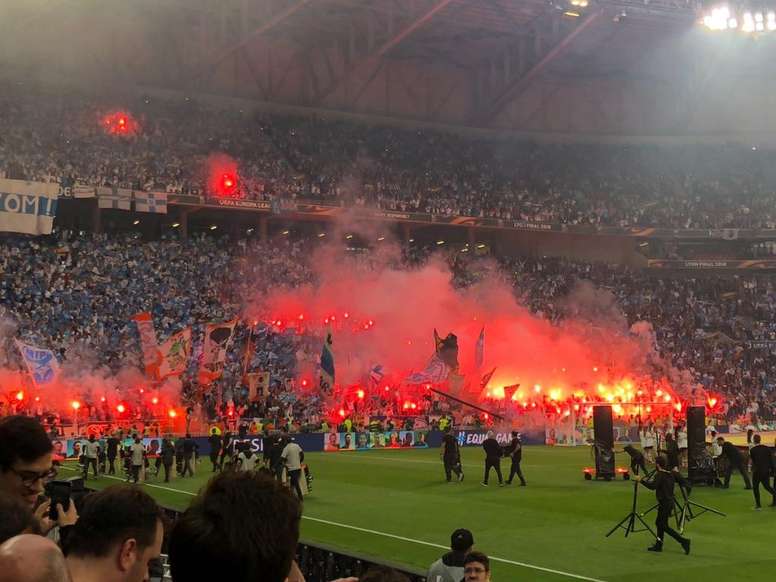 Marseille fans light up Lyon
The French fans let off a complete pyrotechnic display as almost the entire stand was bathed in a red glow.
Indeed, during the opening exchanges of the match there was still a cloud of smoke hanging around the stadium due to the sheer number of flares let off by the fans.
This followed on from scenes hours before kickoff where fireworks were thrown onto the pitch by supporters who had arrived early to the stadium.
It is no doubt a big occasion for Marseille, an opportunity to win a trophy in their own country and at the home of one of their biggest rivals, and this display will likely be repeated tenfold if they score.
16 May 2018