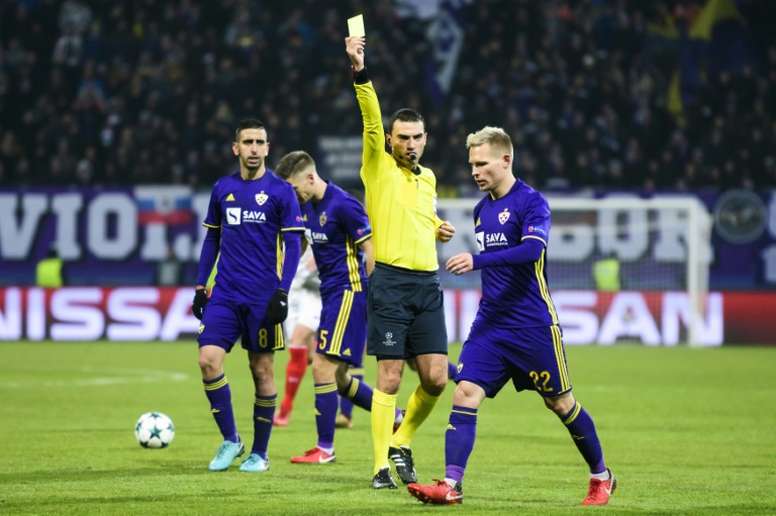 Maribor charged by UEFA over crowd trouble
UEFA have said that the Slovenian side will face sanctions after supporters set off fireworks inside the Ljudski Stadion.
They are also in trouble after fans also allegedly threw objects onto the pitch and at other supporters.
The referee in charge of the game, Jonathan Lardot had to stop play in order to move objects which had been thrown onto the pitch.
Ahead of the 0-0 draw, fans were also involved in violence outside of the ground.
Five Scottish fans were arrested, and five others were fined when the disturbances became violent.
UEFA have said that no action will be taken against Rangers, who didn't have control of what happened outside of the Ibrox.
In a statement given to 'Sky Sports' the governing body said:
"UEFA strongly condemns the violent clashes which occurred ahead of the match in Maribor, but as these incidents were not observed inside or around the stadium, they do not fall under the jurisdiction of UEFA's disciplinary bodies."
The case was dealt with by the UEFA Control, Ethics and Disciplinary Body.